As part of a long, fun birthday weekend (which we will post more about soon) we will start at the end. One of my new friends shares my same birthday and she wanted to celebrate it at a new-to-me beach in Aguadilla they call Borinquen. It is near Wilderness Beach which we also have yet to check out, but is definitely on our list as well. (For those unfamiliar with Puerto Rico, Borinquen is the ancient native Taino word for the island.)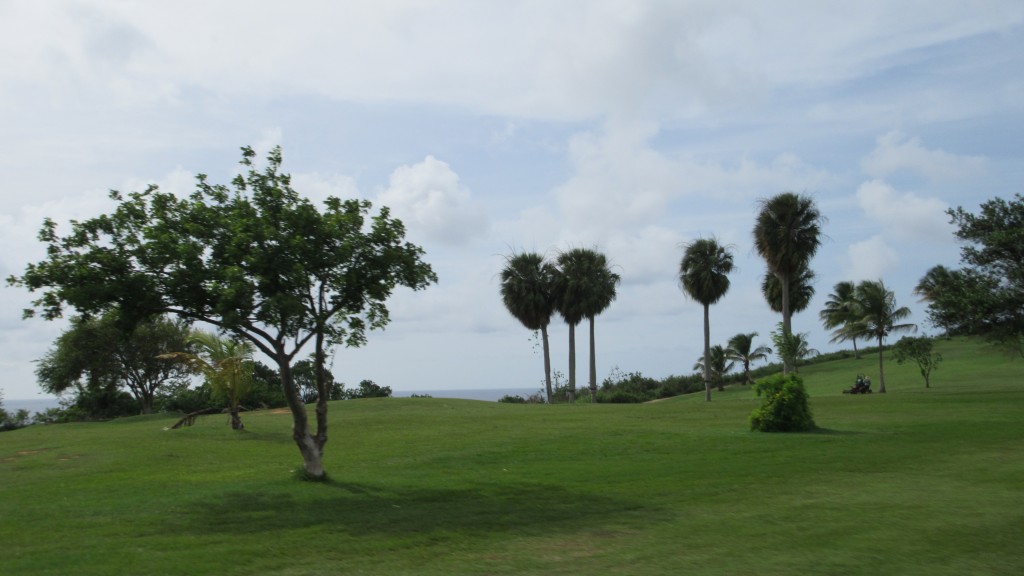 Driving through the golf course to the beach
To access this beach one must drive through the Borinquen golf course which threw us off a little. The beach, like all beaches in Puerto Rico, is open to the public. This golf course/beach is very close to the BQN Aguadilla airport and is just gorgeous!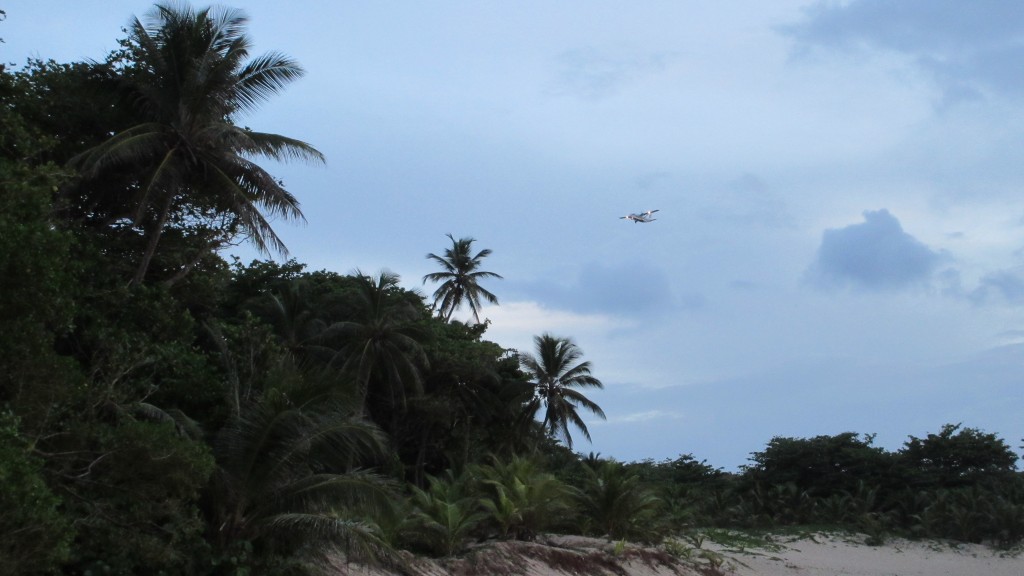 Airplanes coming in low
The beach is nice, long and sandy with a sunset view. We talked and drank and snacked and overall enjoyed ourselves. Someone said it was a "Gidget Day" which I thought was a great name for it!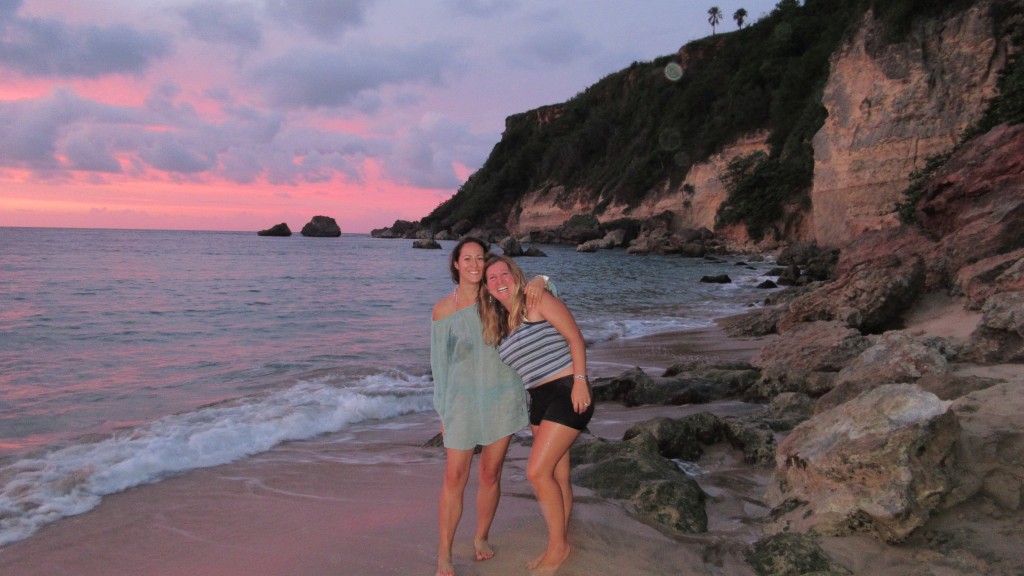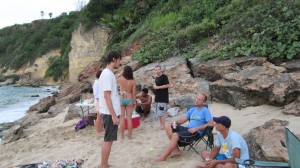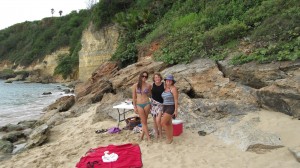 The two birthday girls and fun with friends on the beach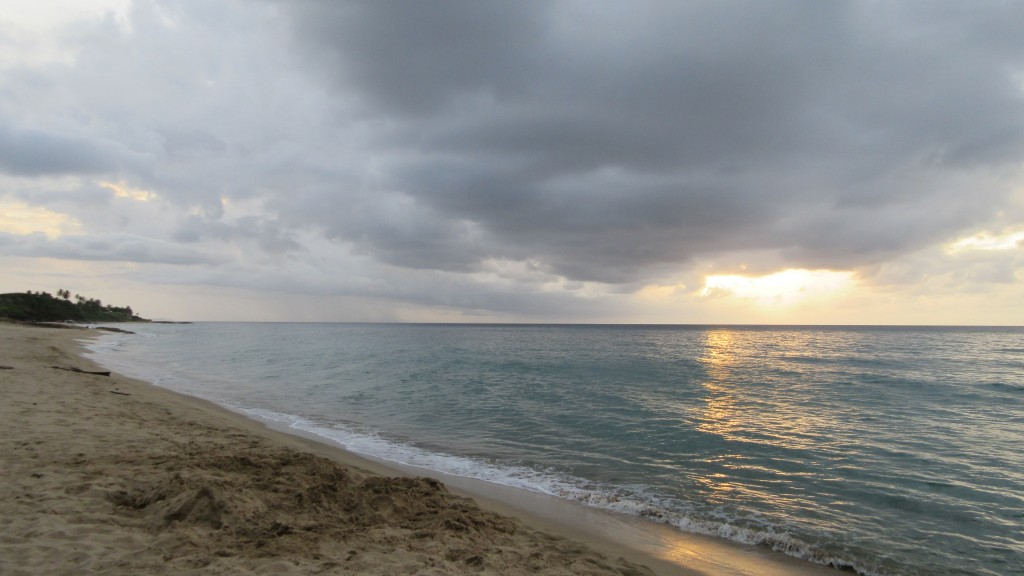 Long sandy beach with hardly anyone but our group on it
There are some rock outcroppings in the sea that appear to just float there. We are going to try and put together a floating party near those rocks hopefully someday soon.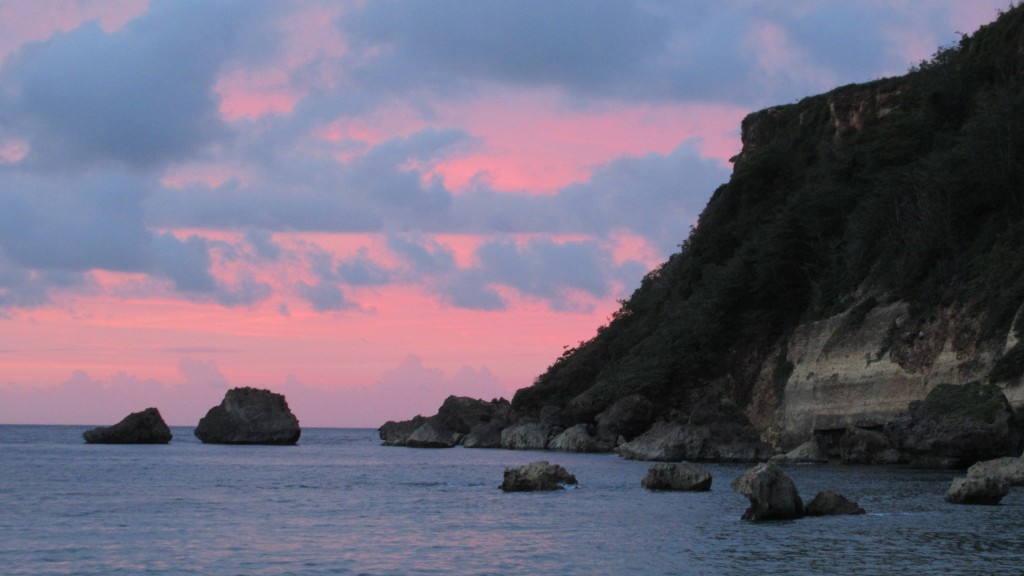 Floating rocks and cliff face at sunset
We love Borinquen Beach and would highly recommend it for a beach party!