Agua y luz. Water and electricity. When you move into a house, this is what makes it a house and not just a shed or storage area. We recently finished up the electricity installation including the fans and it really makes it feel like home when you can just turn on the lights at night, the fans when it gets hot, or turn on a little music.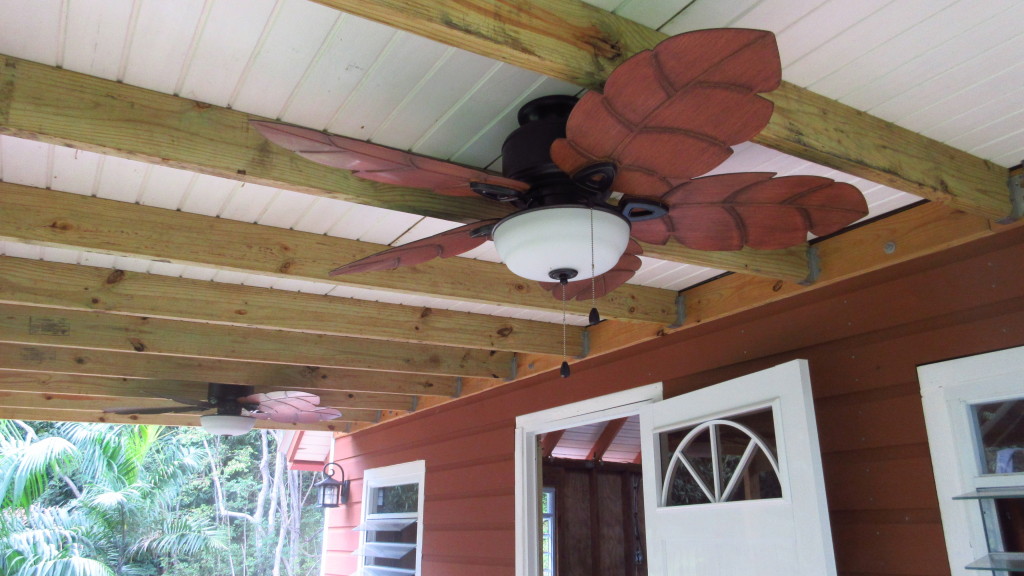 Outdoor fans for the front deck
Britton also framed in the last bit of the wall and the bathroom loft area. We are in the home stretch!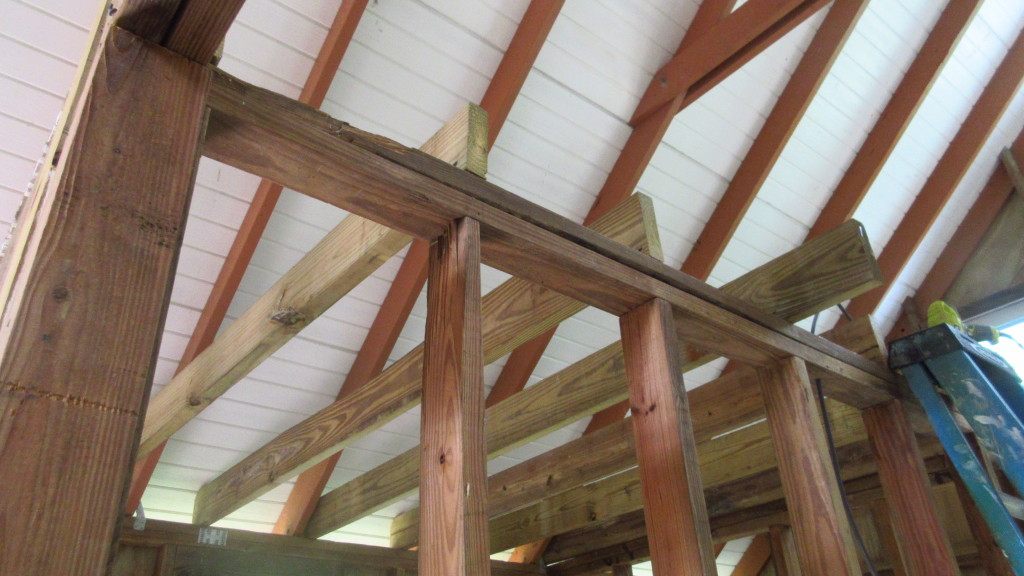 Rafters above the bathroom and closet 
To install water at the cabin, Britton connected about 300 feet of 1/2 inch tubing, buried about half of it, crossed the property, affixed it beneath the sky bridge and then connected it to the cabin.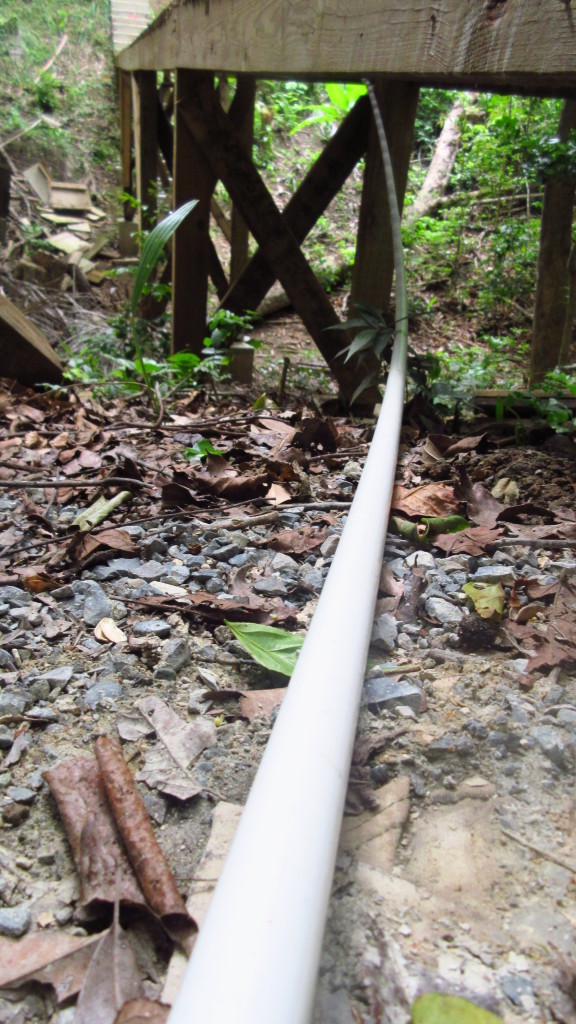 Waterline where it travels under the bridge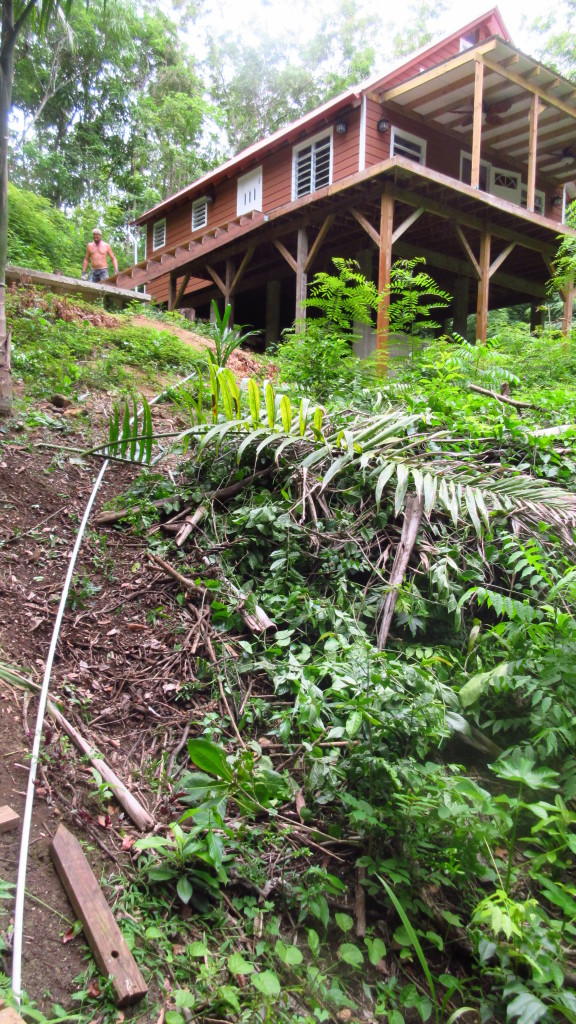 Waterline where it connects from the bridge to the cabin
Next up was internal copper water lines which Britton soldered. Thankfully we have plenty of leftover copper pipes that we reused from the old wooden house and so this was fairly inexpensive. Britton has also worked a little with copper piping before and so this went fast. There was one pipe rupture but Britton fixed it pretty quickly.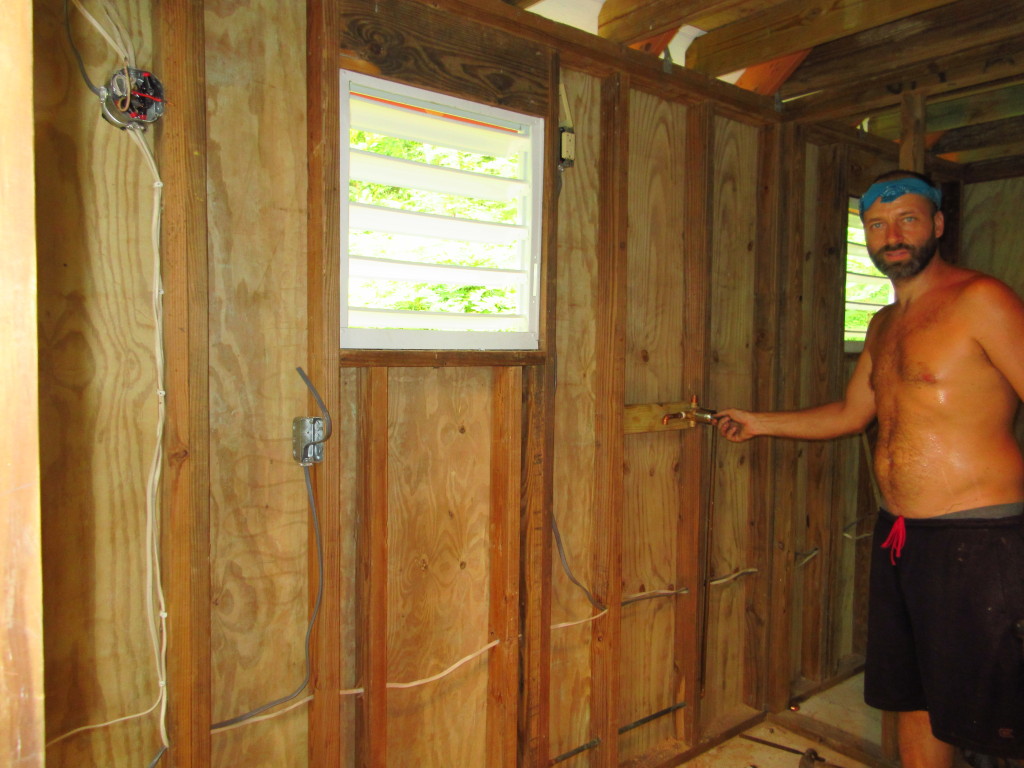 Bathroom plumbing and wiring are ready!
You could call this the house that Britton built. Almost everything he did himself or with one other helper. There has not been a moment when he was not working hands on. An amazing feat. It can take a little longer when it's just you and you're learning as you go, but he has been a champ. He's done a great job!
We are now on to the next phase. The skin. Drywall should arrive this upcoming week and Britton and Waldemar will begin installation. It's all coming together and really starting to feel like a house. I can't wait to move in!