There was an agricultural fair going on in Mayaguez this past week and our neighbor who is a student there encouraged us to meet him there and check it out. It was really fun and right up our alley. They had lots of exotic plant vendors, the USDA, and other agricultural organizations. They also had farm animals in one of the tents as well as fair food and crafts.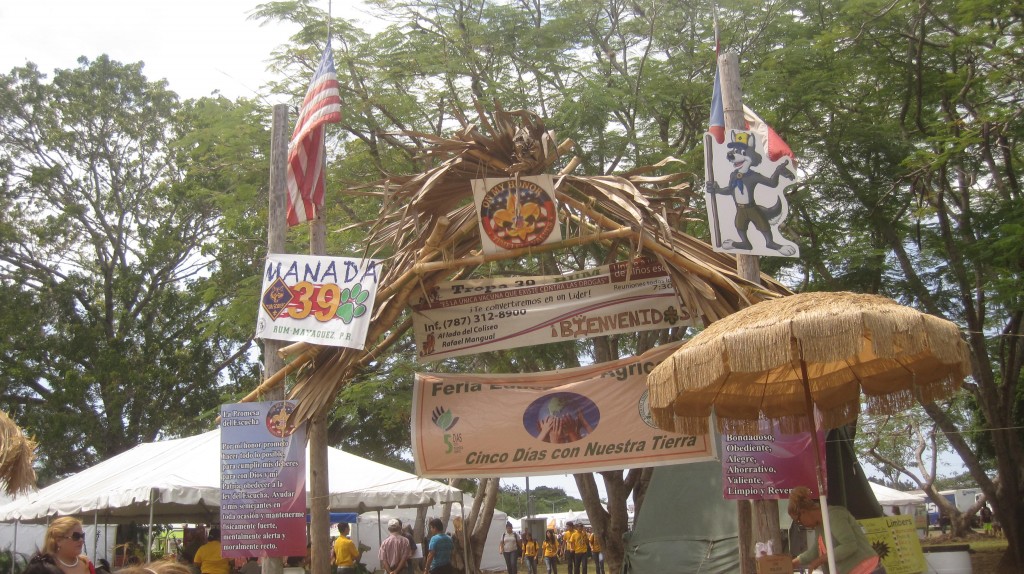 I was like a kid in a candy store and was so excited about all the different plants and animals. We picked up a large lime tree that was already producing limes. We also saw a huge pen full of dyed baby chicks that they were selling for $2.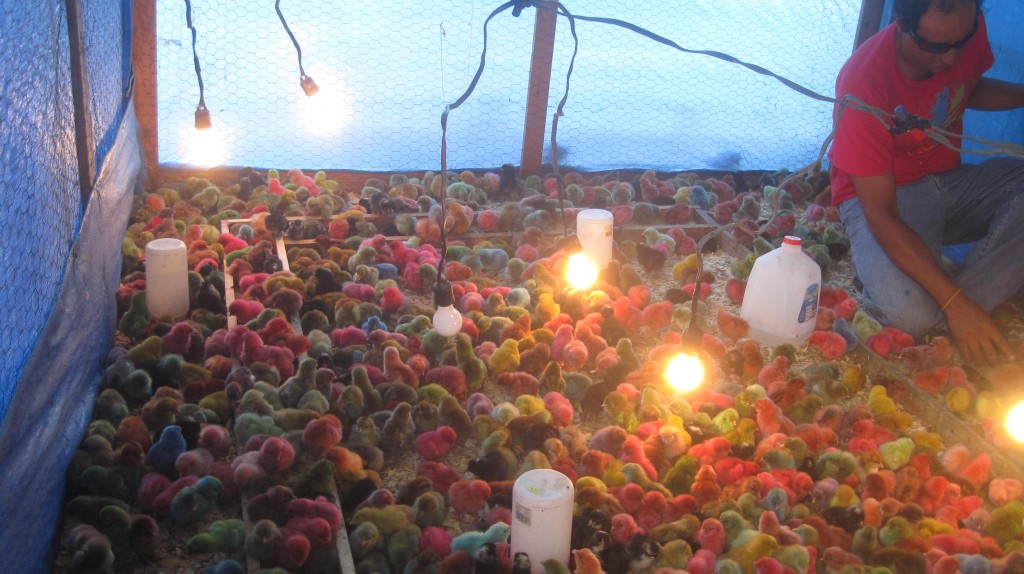 The practice of dyeing chicks colors is generally safe as long as they use food grade dyes. However, there are some concerns  about the practice most notably that people often will buy a baby chick like this as a novelty item not intending to actually raise the chicken and so they get thrown away. We didn't buy any but it was pretty tempting especially at that price.
Our friends, however, also visited the fair and they knew we were set up for chickens, so they bought four of them and played with them for the day and then brought them to us. They are so small especially compared with our now 6 week old chickens. We weren't sure how they would work all together adding in such young ones, but they are fine! Because there are some older pullets in the flock that are watching out for them, we don't even need to put them under a heat lamp. They just huddle under the older birds' feathers at night.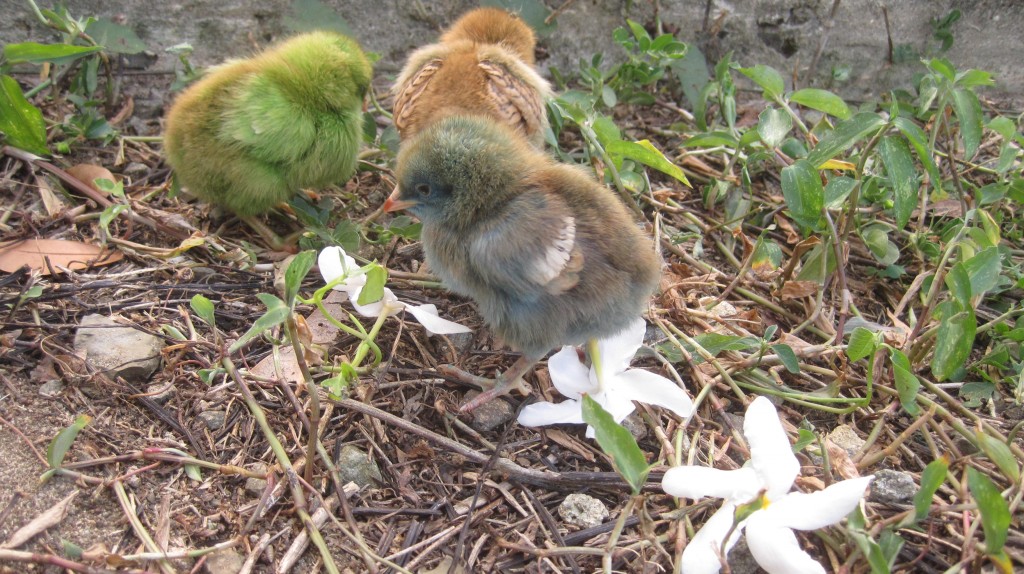 Our friends named them already: Grinch, Tanner and Smurf shown here. Also not shown is another one called Black Eyed Peep.