We've been getting much further with the cabin. We now have the drywall installed and are working on the flooring. So close to moving in! But we've also been taking some time to go out and have a little fun! Staying close to home we spent a nice afternoon with some friends at Steps Beach. It was a bit rainy, but the water was warmer than the air! We slid around on the slimy mossy rocks, snorkeled and dove for pebbles and just lazed in the water and on the beach.
I also found a great sturdy vine and I just had to climb and swing from it. I think I am becoming more and more monkey living on this island!
Before our band practice I also had a chance to have a little chat with the horse that is pastured where we park. We've been watching him grow from a foal to a young horse and it's pretty cool.
We go into what we call "town" about once a week now for materials for the cabin. Usually that means Mayaguez, but sometimes it's to Aguadilla. This time when we went to Mayaguez we stopped at the area near the water that they use for the "ferry."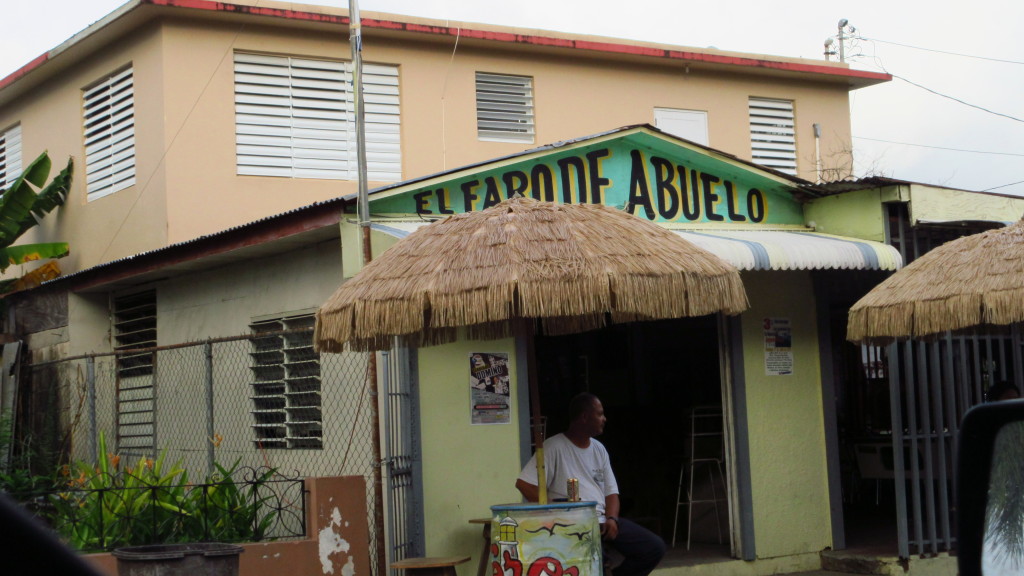 We stopped at this hole in the wall across the street from the water -Grandpa's Lighthouse
The ferry according to some guy there in this case isn't a lancha but rather a small cruise ship that goes to "Santo Domingo." And I don't mean Santo Domingo the capital city, but rather the word you may hear here more often than not for the Dominican Republic as a whole. But apparently this nice cruise ship is being repaired in Africa….The things you learn just hanging out.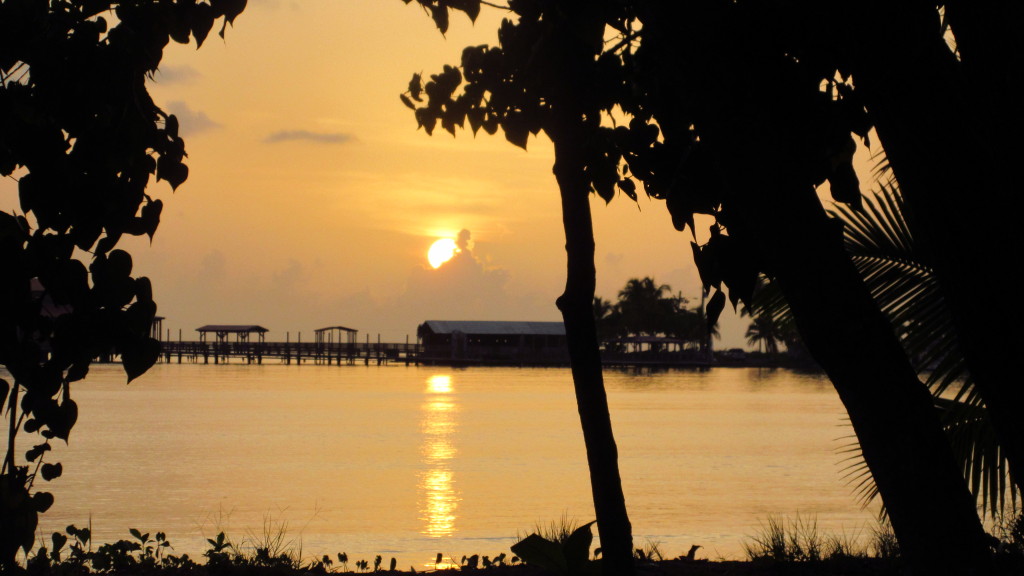 View of the water in Mayaguez near the "ferry" area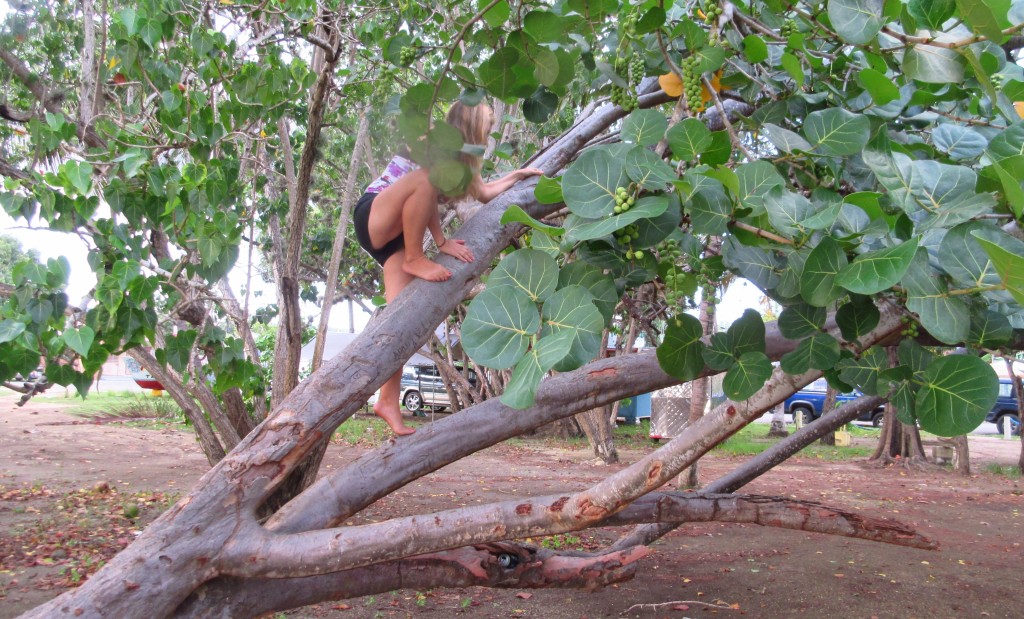 The monkey strikes again: I took the opportunity to climb a sea grape tree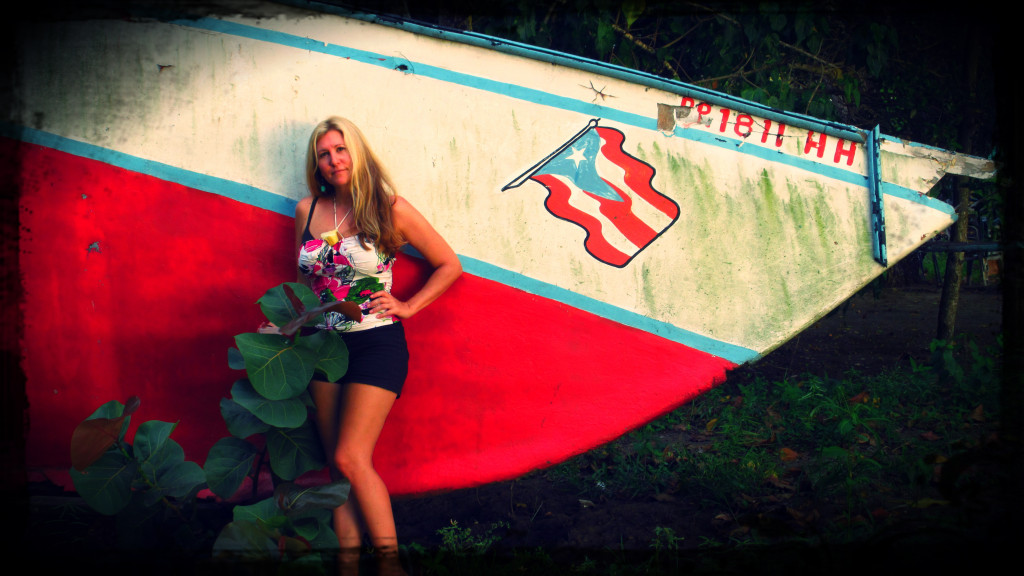 And check out some of the cool defunct boats
Next we went searching for a little nightlife. It was not the weekend yet, so we weren't sure where to go. We ended up down in Boquerón! I don't think Britton and I had been in Boquerón since our honeymoon. It's such a fun and lively place. I loved all the live music and all the restaurants that are right on the water. We even danced a little salsa! So fun!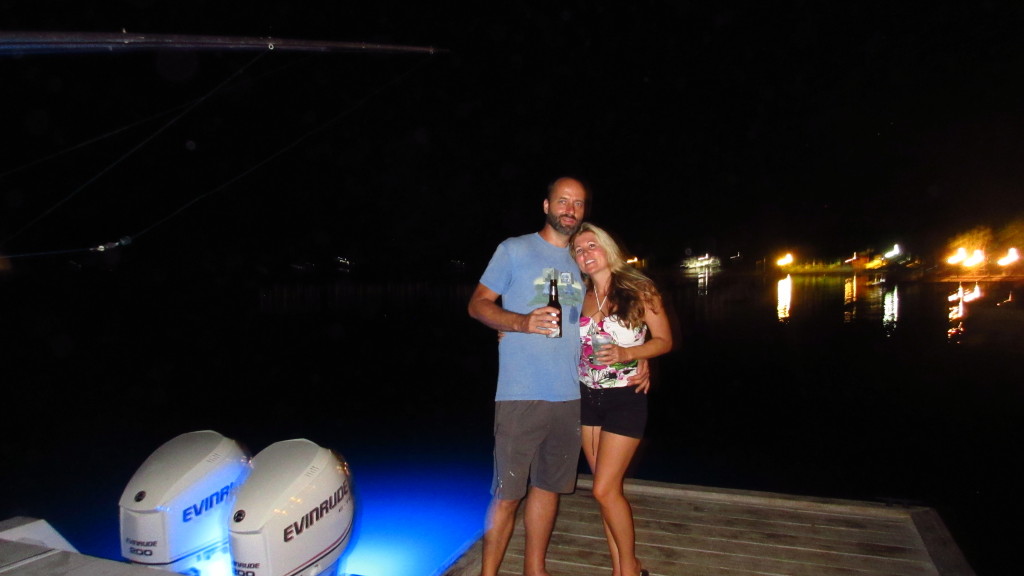 In Boquerón, most of the bars and restaurants back right up to the water!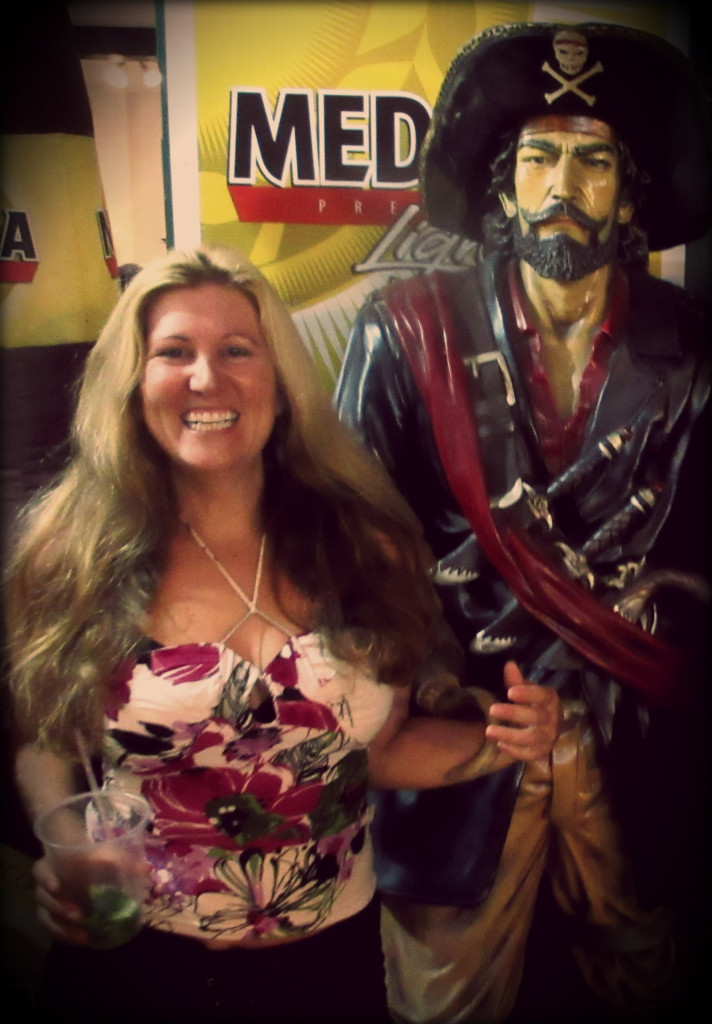 Argh! Buy me a mojito, matey! I'm hooked!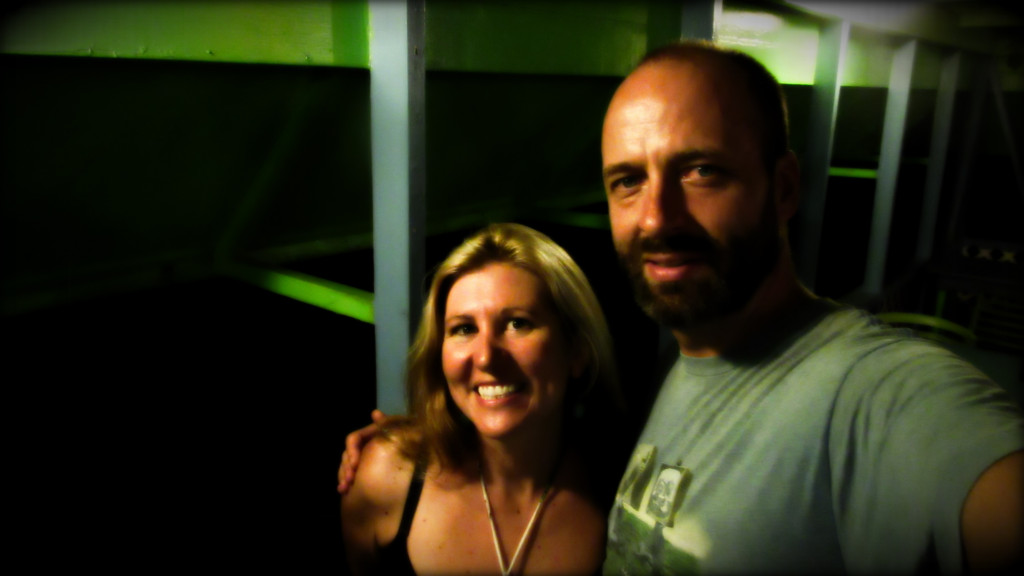 We ate at a restaurant on the water that we could feed tarpon from the table. We went to this on our honeymoon! Crazy!
Whether we stay home in Rincón or venture out a little further, I am still just so delighted with this fun-loving island!
Here's a quick video of our time in and around Boquerón.