Living in little rural Rincon it is nice to have two fairly large-sized cities to both sides of us: Aguadilla to the north and Mayaguez to the south. Both of them serve different purposes and have different vibes to them. Aguadilla has the military base and a bit more hipster/surfer feel whereas Mayaguez has the major university of the area and has a more family/career feel to it. When we go to Aguadilla we often stop at the mall on top of the ridge that overlooks the ocean and go shopping at the Pueblo grocery store. Get your food with a view!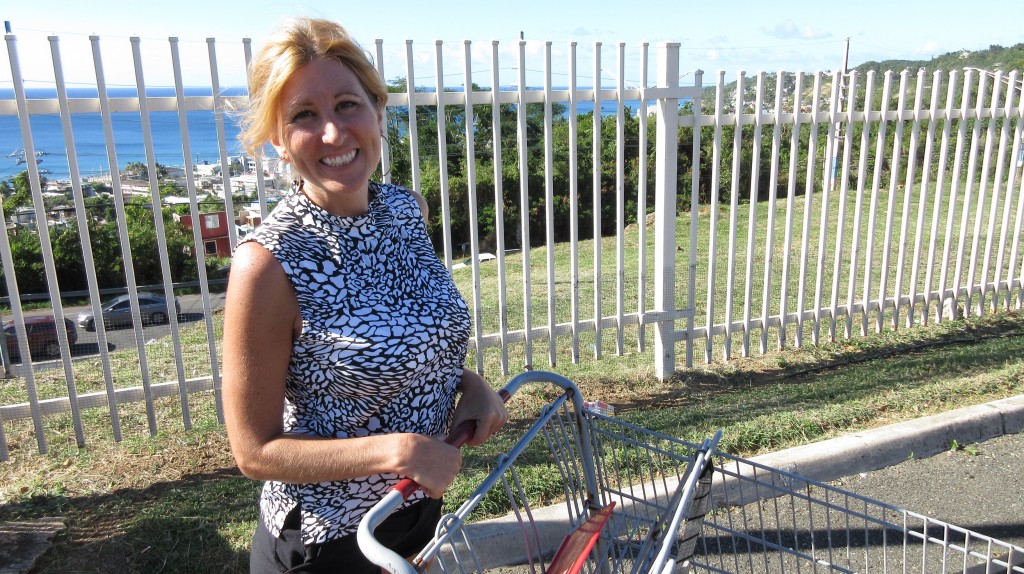 Grocery shopping with a view in Aguadilla
Another nice stop in Aguadilla is the malecon area near the ice skating rink and we often stop there to have a drink, meal or picadera (finger food). One day we drove near the Parque Colon and I saw that the huge Aguadilla Treehouse was open. (Not that it can really be closed right now since the fence around it was completely destroyed by Hurricane Maria.)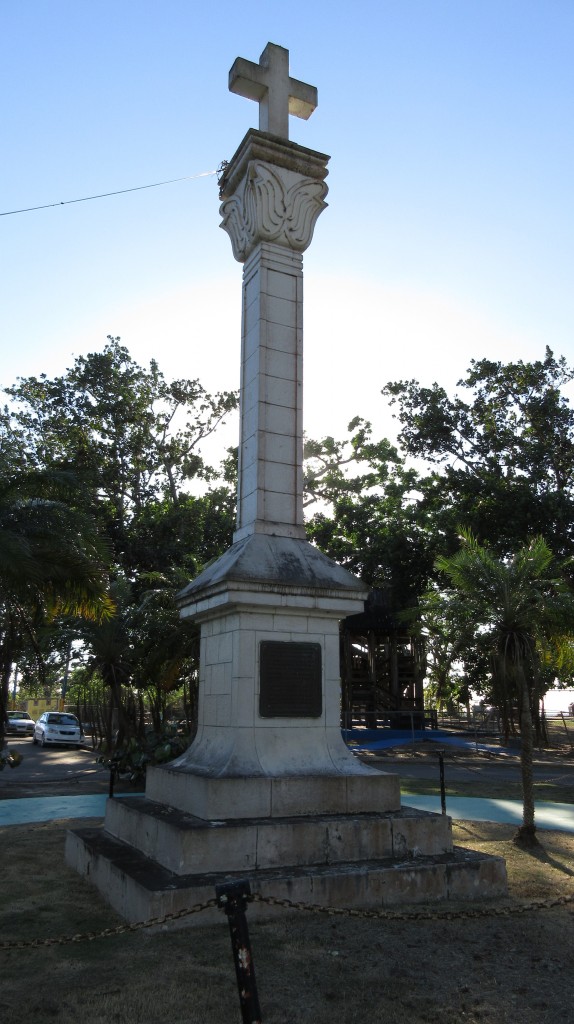 Parque Colon -Aguadilla is one of many cities that claim to be Columbus' first stop in Puerto Rico
This treehouse is amazing, mainly because of the tree. I was so happy to see that the tree hadn't suffered too much damage from the hurricane. That couldn't be said for the rest of the area however.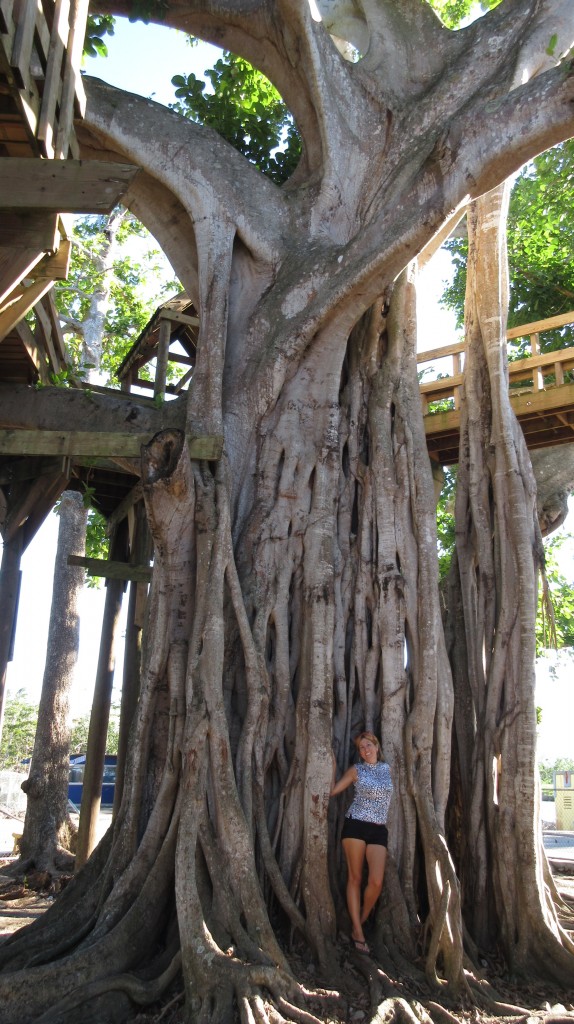 In the roots/trunk of the tree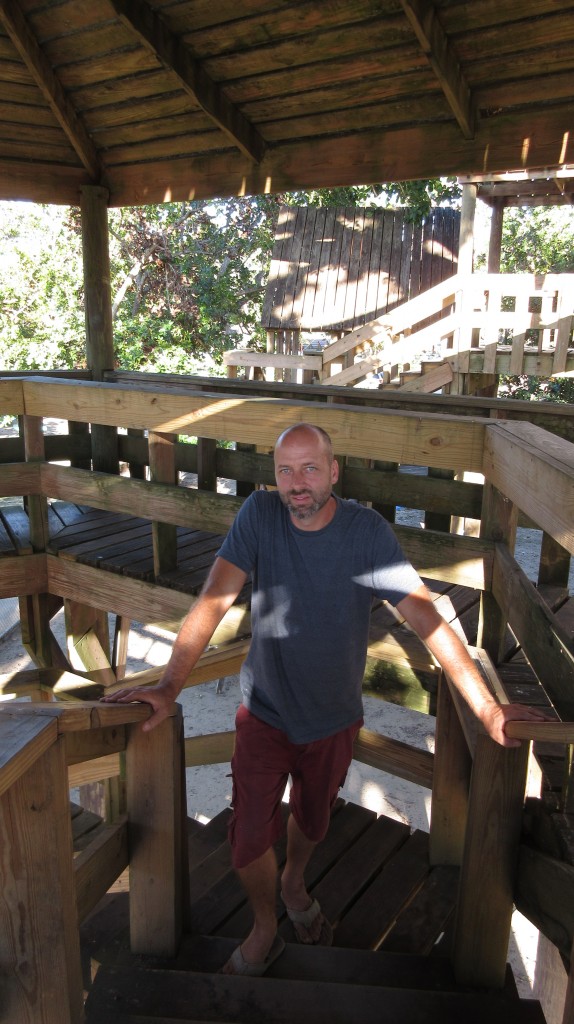 Britton climbing around the fort/treehouse
I've always thought it would be fun to build a treehouse of some sort on our finca. We have some massive trees on the property, but nothing like this monster one that is actually kind of like a few trees that have merged together as it sends down roots from its branches.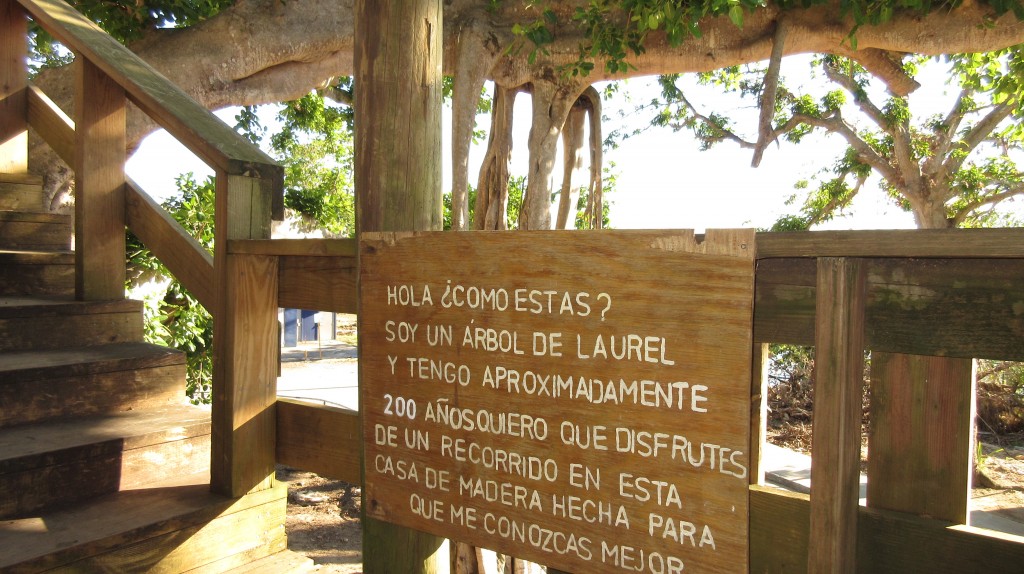 The tree is a 200 year old Laurel!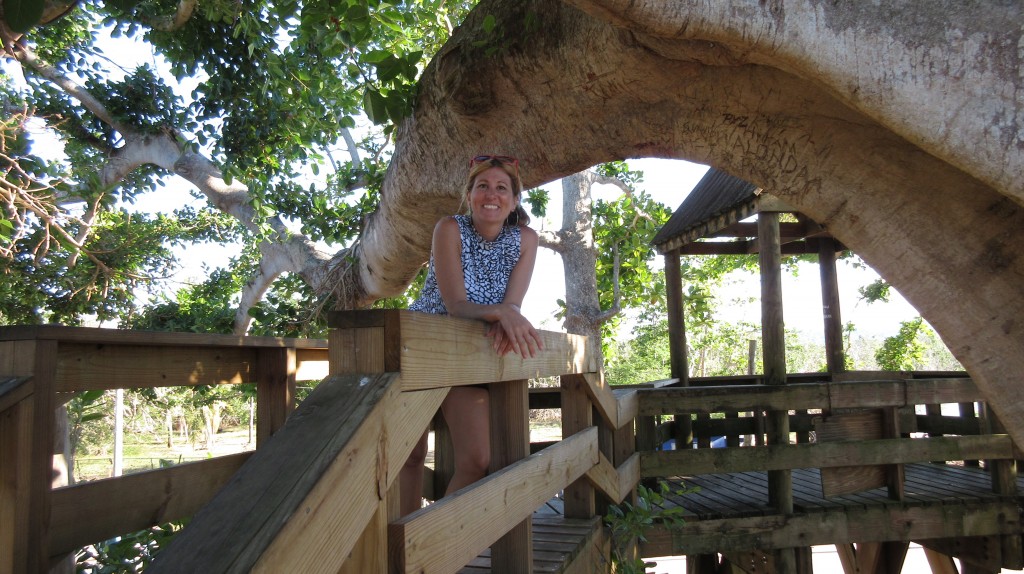 Under one of the arching branches. Watch your head!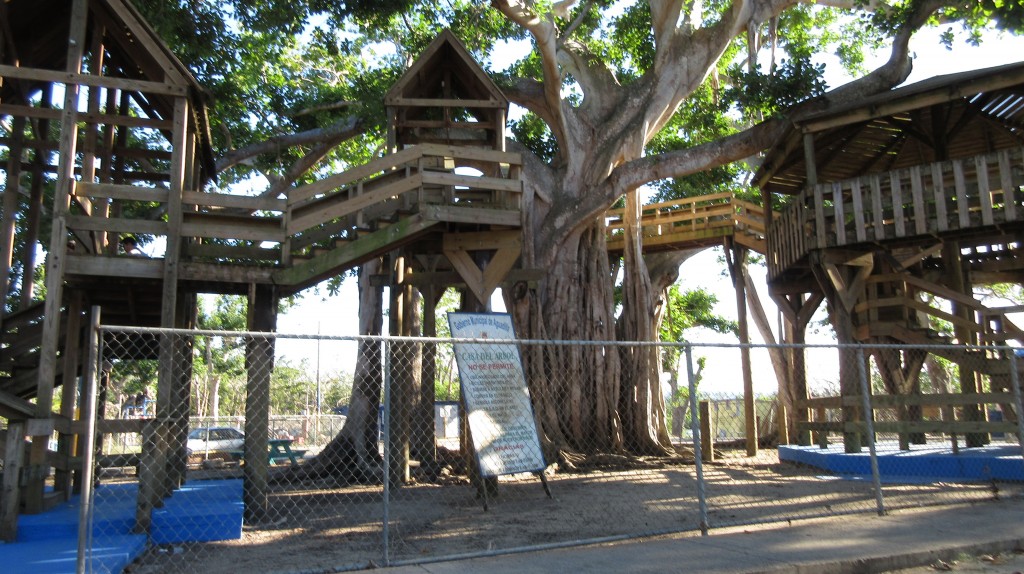 Here is a wider view angle. It's hard to really capture the magnitude of this tree and structure around it!
We hung out a while in the area and noticed an old playground of sorts. It looked as though there had been some sort of small child's train system and a very sad, dilapidated and almost haunted and spooky looking section of children's rides. Nearby around Parque Colon there are also ball courts, gazebos and other areas to make a picnic or hang out. And of course, the beach is right there!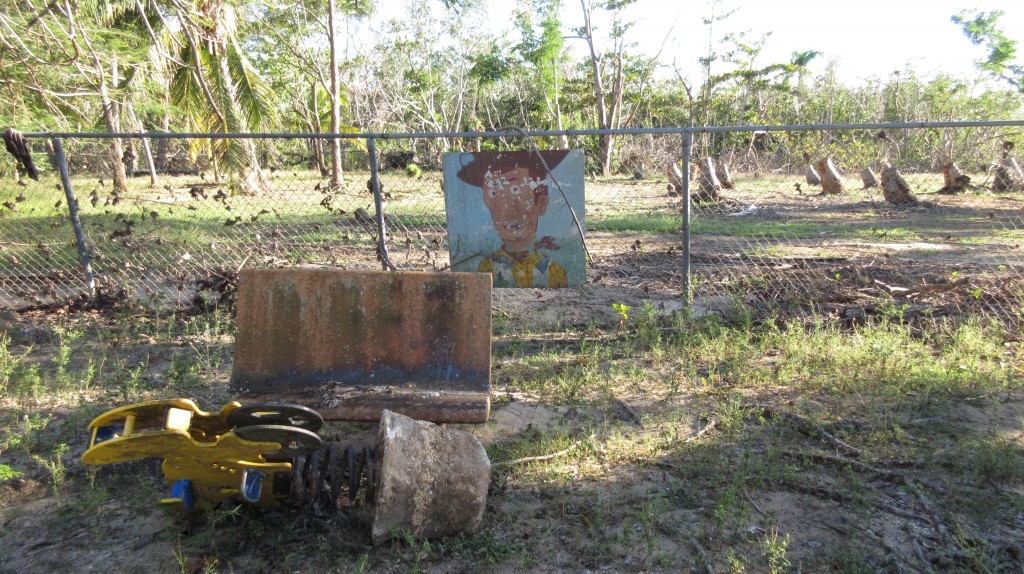 Destroyed playground equipment and look how many coconut palms had to be cut!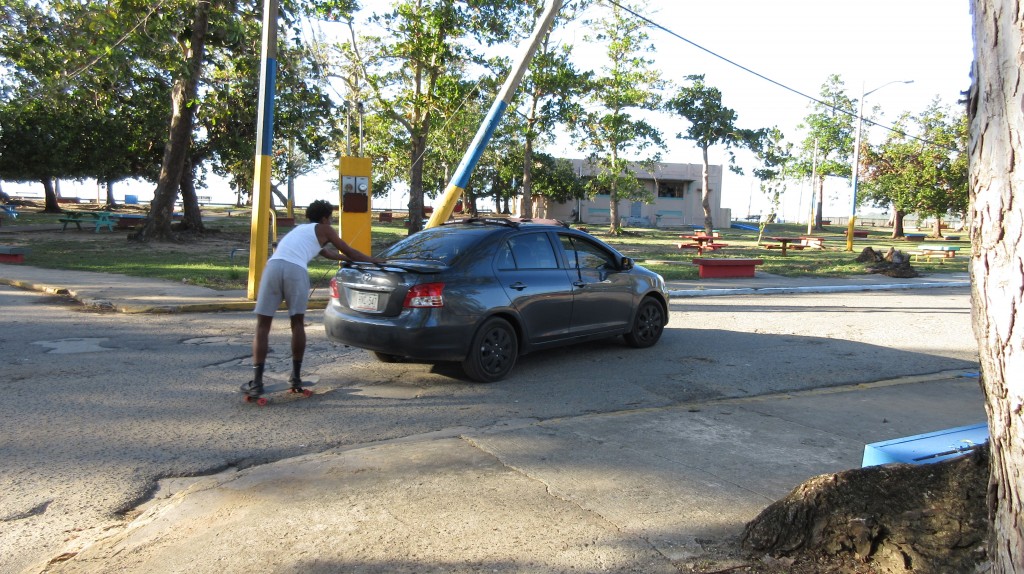 And of course there is always some sort of shenanigan going on -skateboarder catching a ride
If you are in the Aguadilla area, I highly recommend checking out Parque Colon and the awesome treehouse!