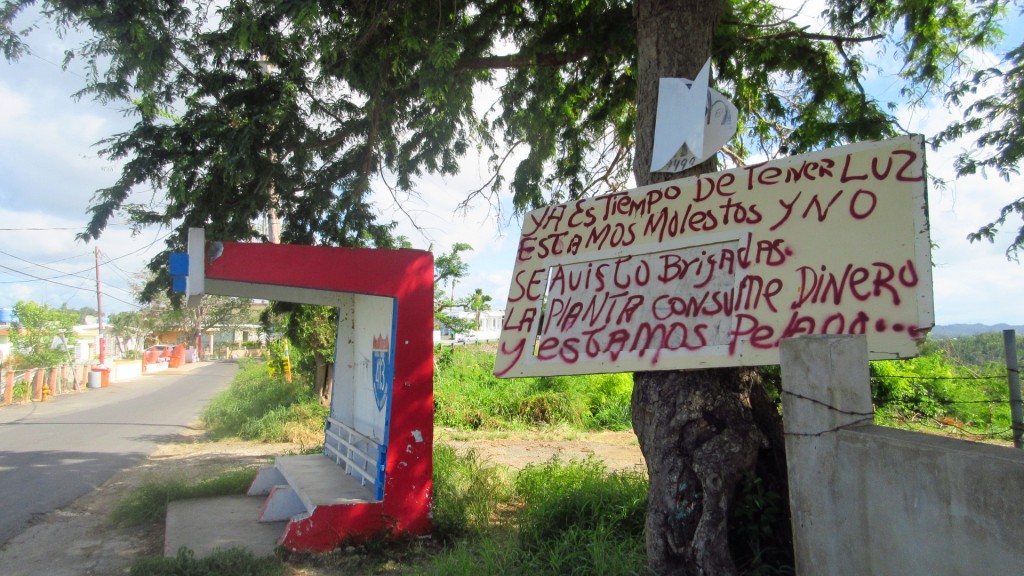 This sign says: It is time to have electricity. We are upset and have not seen work crews. The generator costs money and we are broke!
It is amazing how much better life feels with electricity and water. I will never take those basic services of modern life for granted again. We are only two people of about 65% of the island that currently has power however.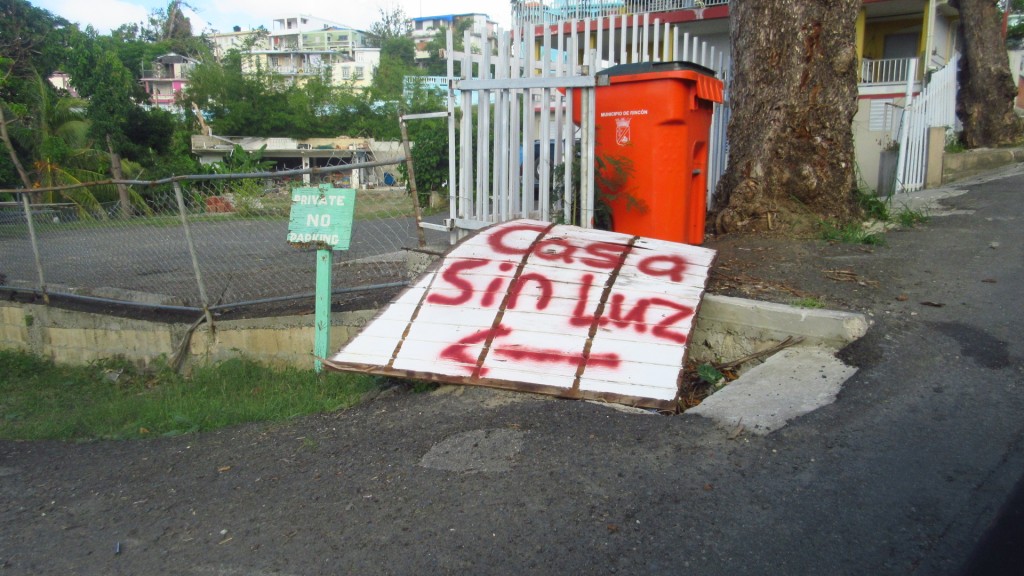 Another sign notifying the electric company of a house that still has no power
It is sort of strange how and where the power is distributed. For instance, our neighborhood was the first one in Puntas to get reconnected, and now, nearly a month later the nearest road to us still doesn't have it. The patchwork connection is frustrating for those without. Just because you see your neighbor connected doesn't mean you will be.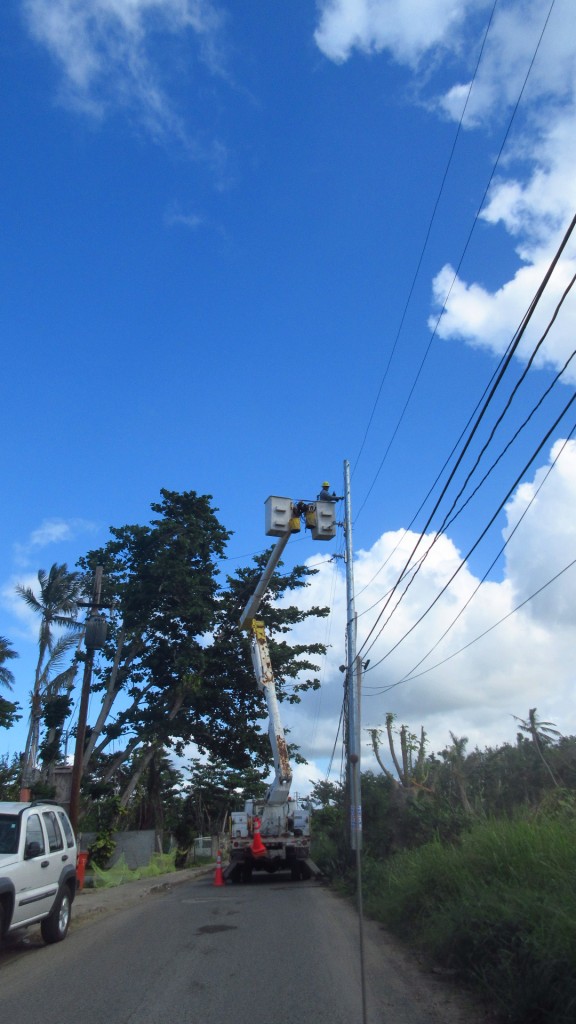 AEE is out there doing their best!
Still this doesn't stop the Christmas spirit. Puerto Rico is well-known for the length and type of fun celebrating during the Navidad season. We have been enjoying spending time with friends and going to various events and get-togethers.
Chrstmas Party fun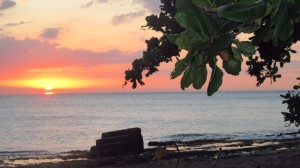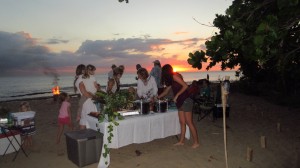 Winter Solstice Party at Steps Beach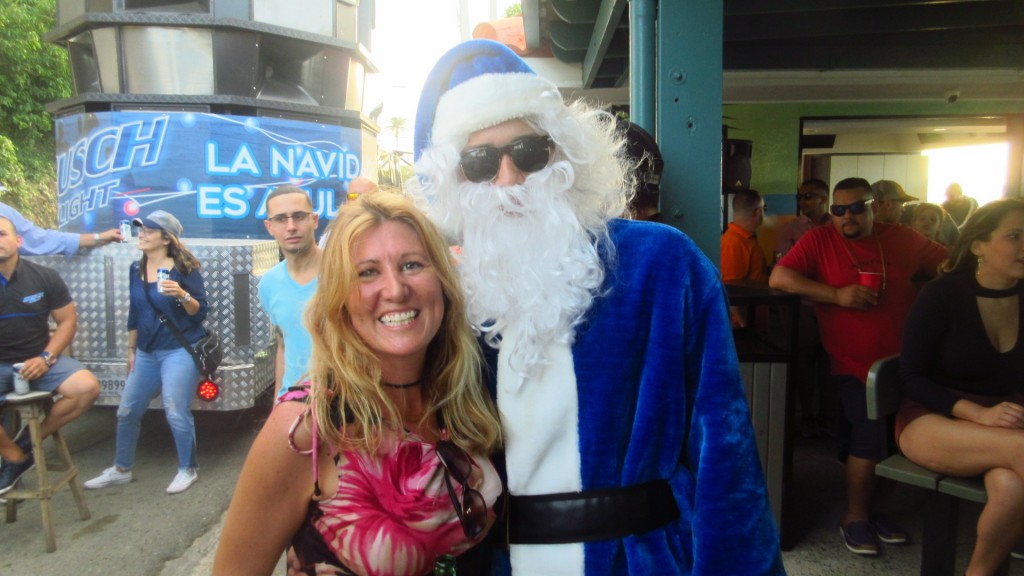 And the Christmas Spirit of Puerto Rico
When we are not out celebrating, we have been working on the property. We have added some water tubing to irrigate the gardens more and have found more plants to add to the collection. Now that it isn't raining very often, the work is a little easier because things aren't growing quite as fast.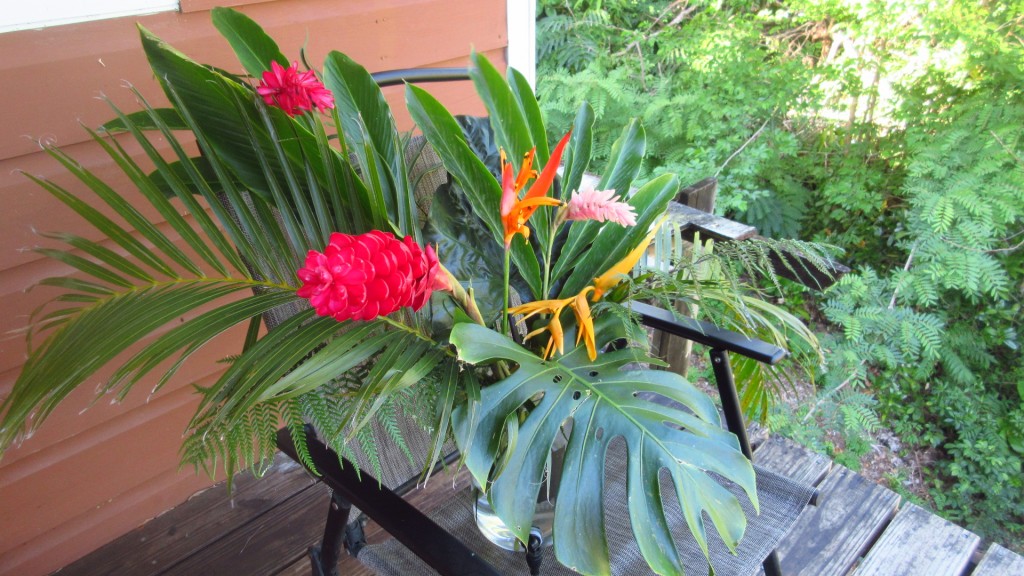 short hike around the property for this beautiful tropical bouquet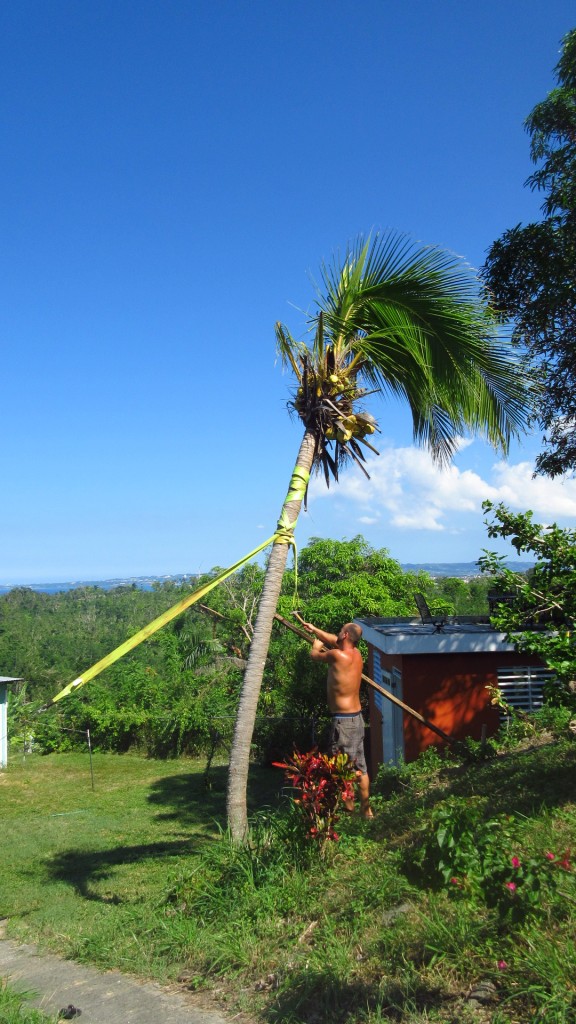 Uprighting a coconut palm took quite some doing!
It feels that the more people who receive power, the more powerful and happy people are as well. The general sadness that we saw immediately after and for the first month or two has shifted over the hump to a general happiness. At least 65%. Christmas and holiday spirit has lifted even the lowest spirits some, but we are all still awaiting the full glory of island life once again. The clean-up continues, but overall things are looking more and more beautiful every day.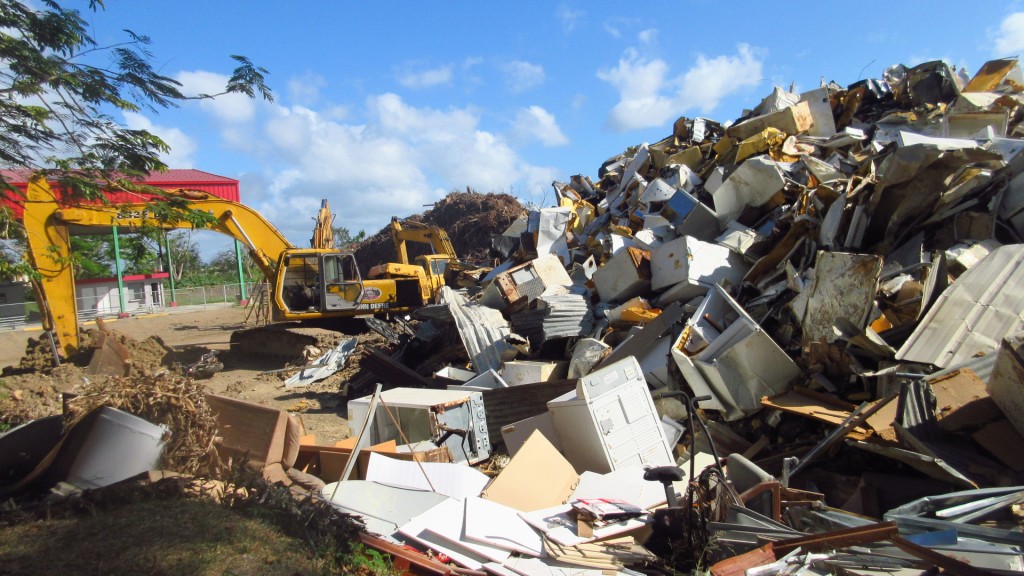 One of the piles of post-hurricane household rubbish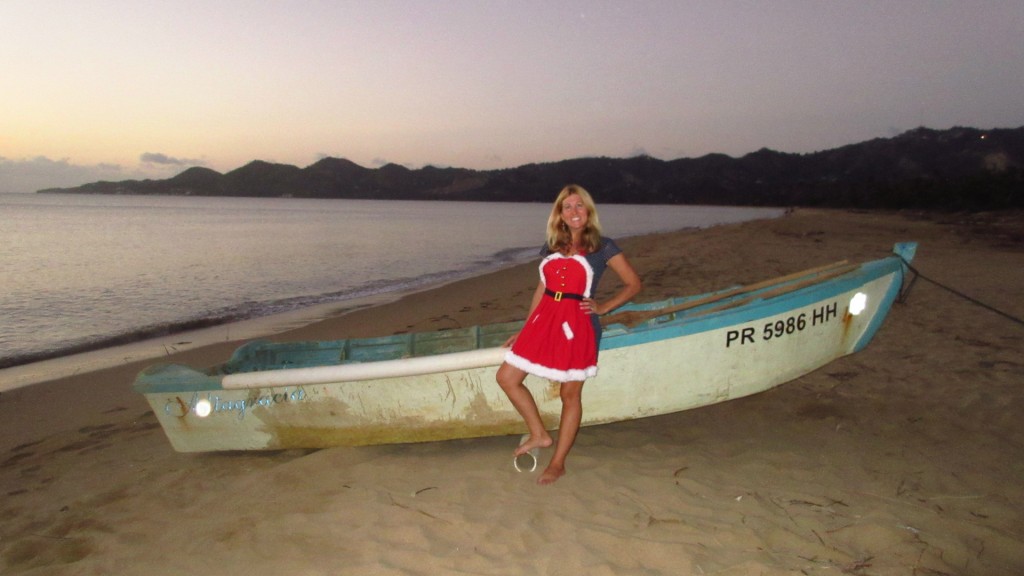 And a serene Christmas moment at dusk