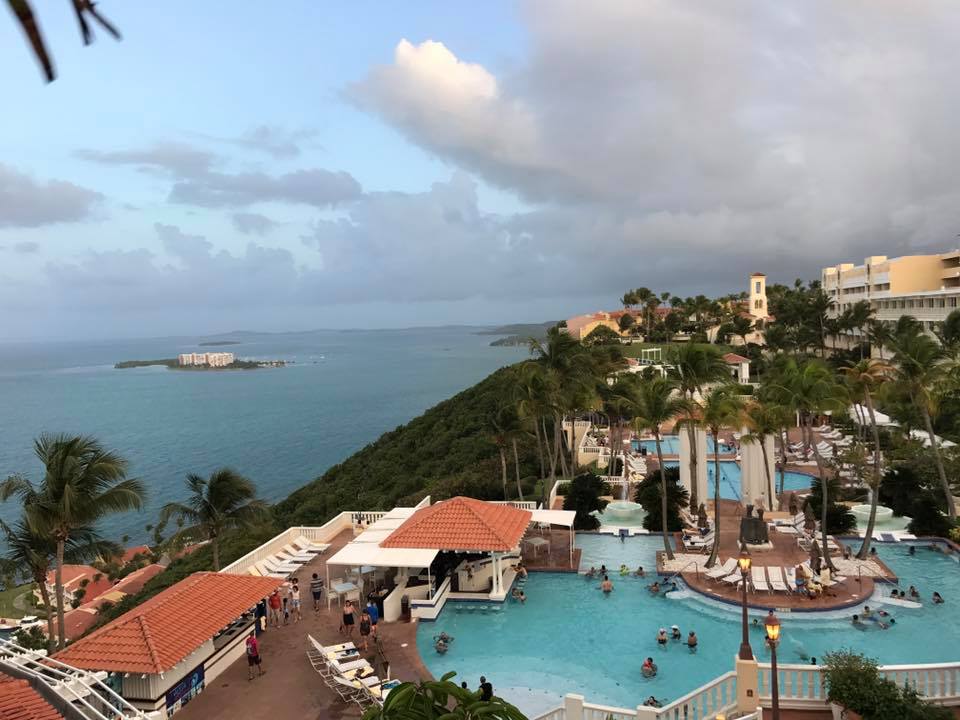 El Conquistador Resort, Fajardo PR
We had another opportunity to be extras in the John Travolta movie that is currently filming in Puerto Rico. This time it was held at El Conquistador Resort in Fajardo and I was almost as excited to see this famed locale as I was to do the movie!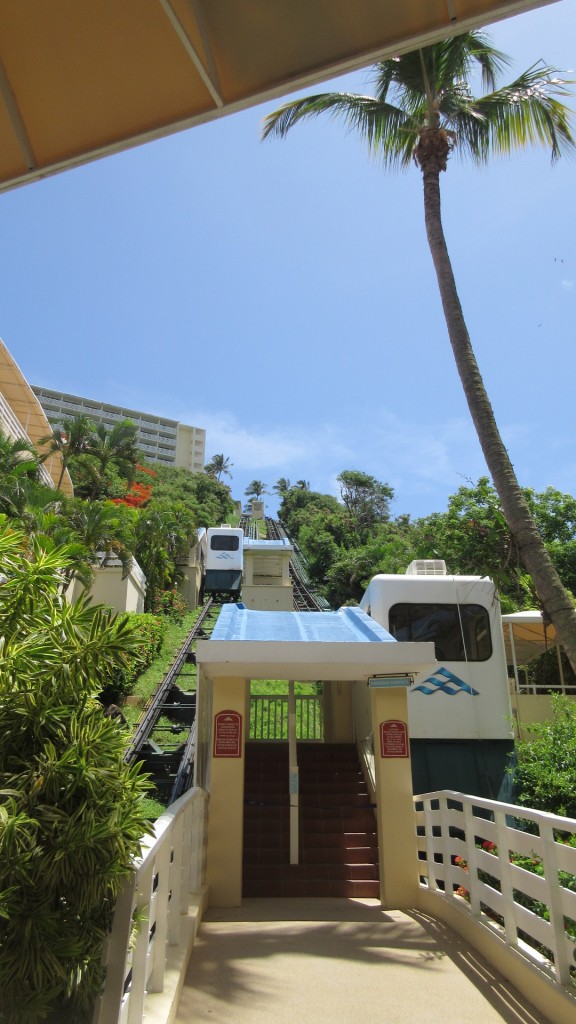 Tram up the steep slope of El Conquistador
We took the Mustang again, and again had car troubles, this time with a form of overheating. Thankfully we made it. Though it made the day a little more stressful not knowing if we would be able to get home or not!

If you look closely, you will see me in the background of this shot in the movie
The first scene I was in was a trophy award ceremony for the main protagonist (John Travolta's character). I loved my 70′s style pants in this one. Dressing up is so much fun!
Unlike the other day of filming, most of the day was spent in a huge ballroom of the hotel which meant it was a lot more comfortable and air conditioned! We ran into a few friends and met many more!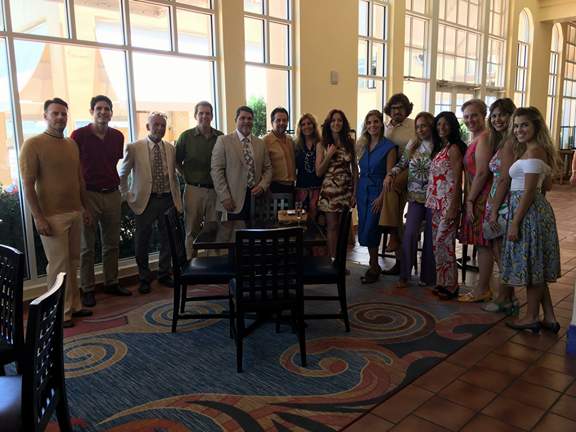 With the group of extras in the trophy scene
After that initial scene they moved me in to get changed for the elegant dinner lounge scene. For this one, we were to be fancily dressed. I bought my own dress because that was part of the instructions, but they ended up saying that since I am the right size for wardrobe I could use one of the vintage dresses on the rack. I haven't particularly liked any of my outfits in the other movies/scenes, but I just loved this coral-colored one!
All the extras need costumes as well as hair styling and the lines can get pretty long!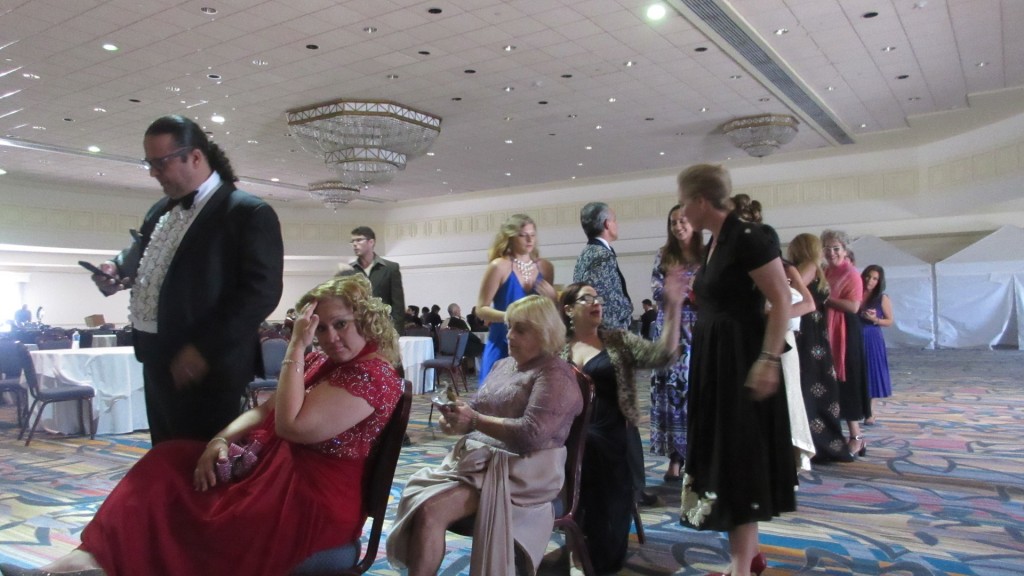 The line for just two hair stylists!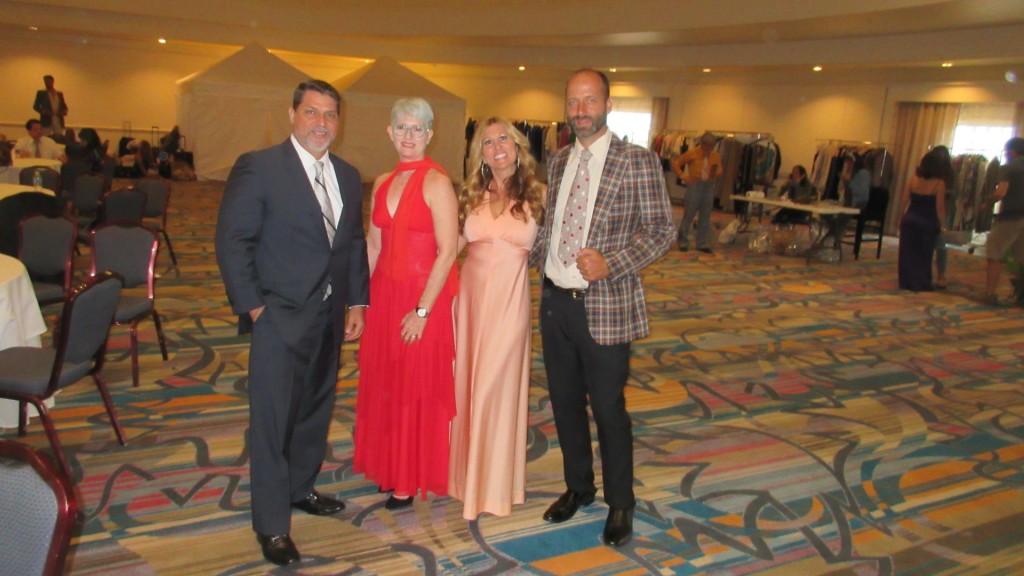 ¡Qué elegancia! With friends Rafa and Priscilla
The dinner scene was pretty cool because I actually sat at the same table as John Travolta! You will definitely see me if you look for me! Here is a covert shot as they set up to shoot the scene.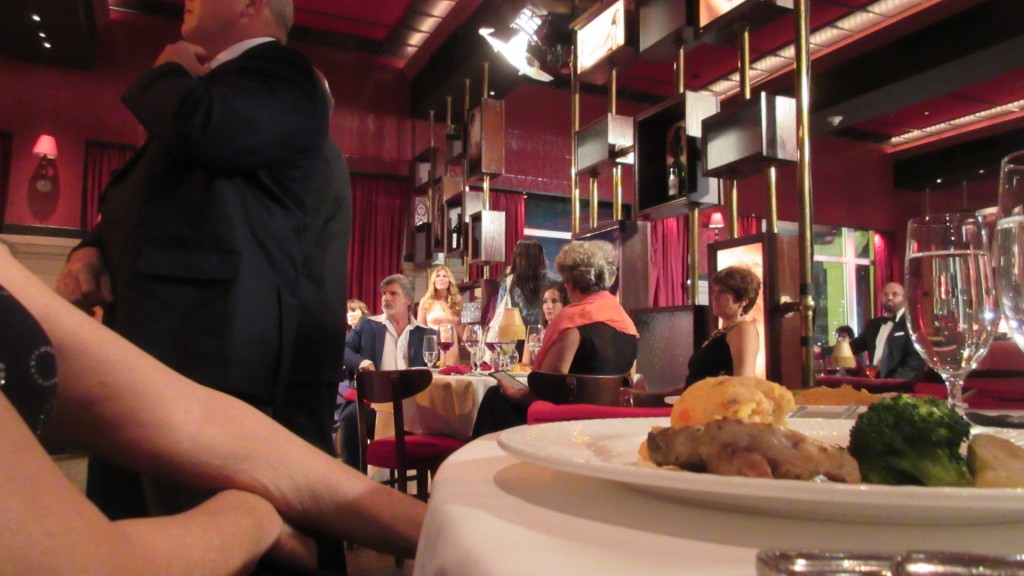 From Britton's table across the room in the dinner scene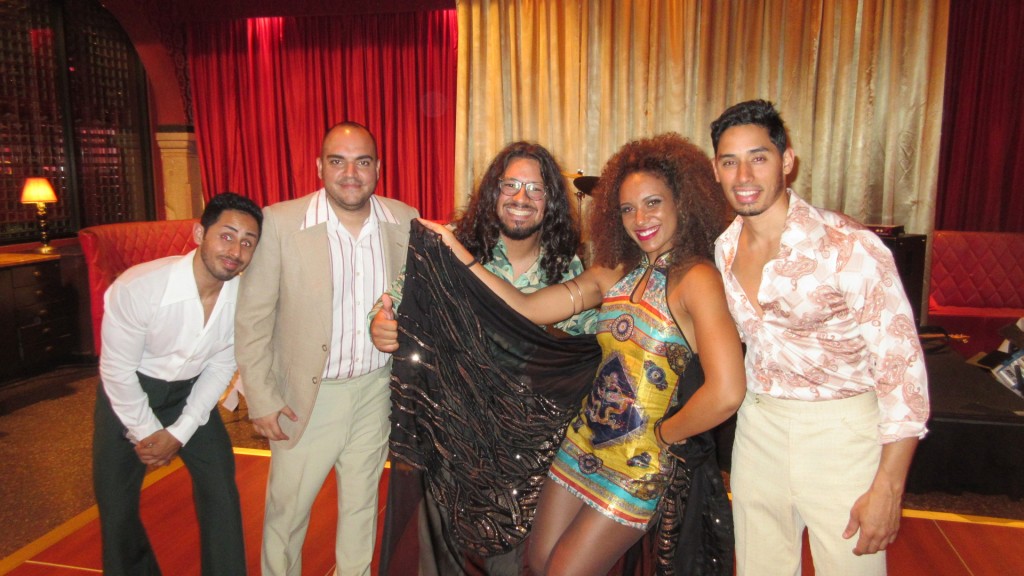 They had an awesome local Puerto Rican band for the scene. What a boon to their career!
There was one final scene that the assistant director called for: anyone want to dance? They had already had a couple's dance scene, but this one would be a little funkier and dance to the song Fire. Me, me, me!! I jumped out of my seat and danced my booty off on the dance floor with John Travolta. It was an awesome moment in my life as I don't think many people can say they've danced with John Travolta in one of his movies! Overall, it was a very memorable day and I can't wait to see the movie!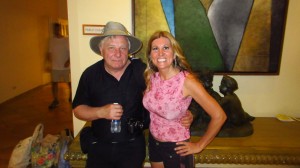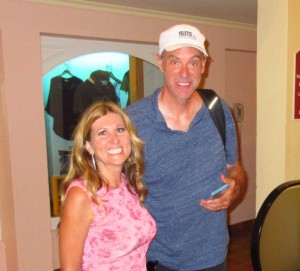 With acclaimed cinematographer Andrzej Sekuła and director John Luessenhop