Our most recent adventure was to the tiny one-acre island called Isla de Ratones or Mouse Island because at one point in time it was overrun by rodents. Since then it has been cleared of most pests and is just a nice day trip. It has an interesting history including a connection with MTV in the 80′s! As a beautiful little deserted island I think I like its original name: Piñas, which means pineapples, but if rodents make people leery of visiting, all the better for us to have this little island to ourselves!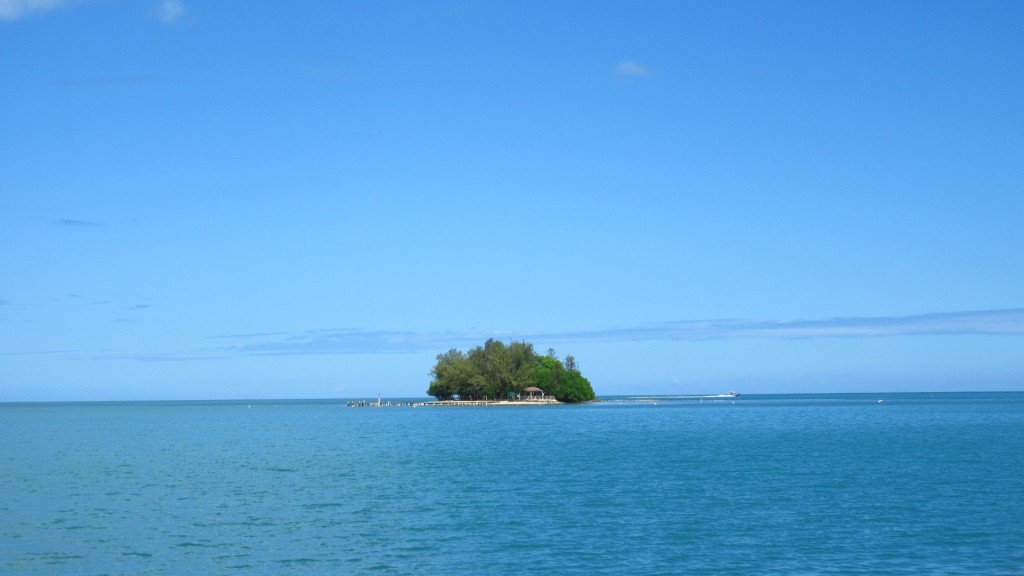 The day started around 10am in Joyuda where we chartered a boat for the short 4-5 minute ride out to the island. It would have been fairly easy to paddleboard or kayak to the island if one had at least an intermediate skill level. Still, it was fun to pile up our group of about 30 people into two boatloads and head on over!
I love these trips to these tiny islands off the coast of Puerto Rico. This one was a little easier because we didn't have to drive to the east coast. It was right down the road past Mayaguez! A simple day trip. It was so funny how much stuff people bring to spend 5 hours at a beach. So we had plenty to eat and drink and there was even a bathroom on the island! We enjoyed grilling up food, hanging out in the water, jumping off the pier and even painting ourselves like Tainos with a special purple clay! Here are a few fun pictures and a video from the day. Some of these photos are from Lowell, Amanda and Daisy.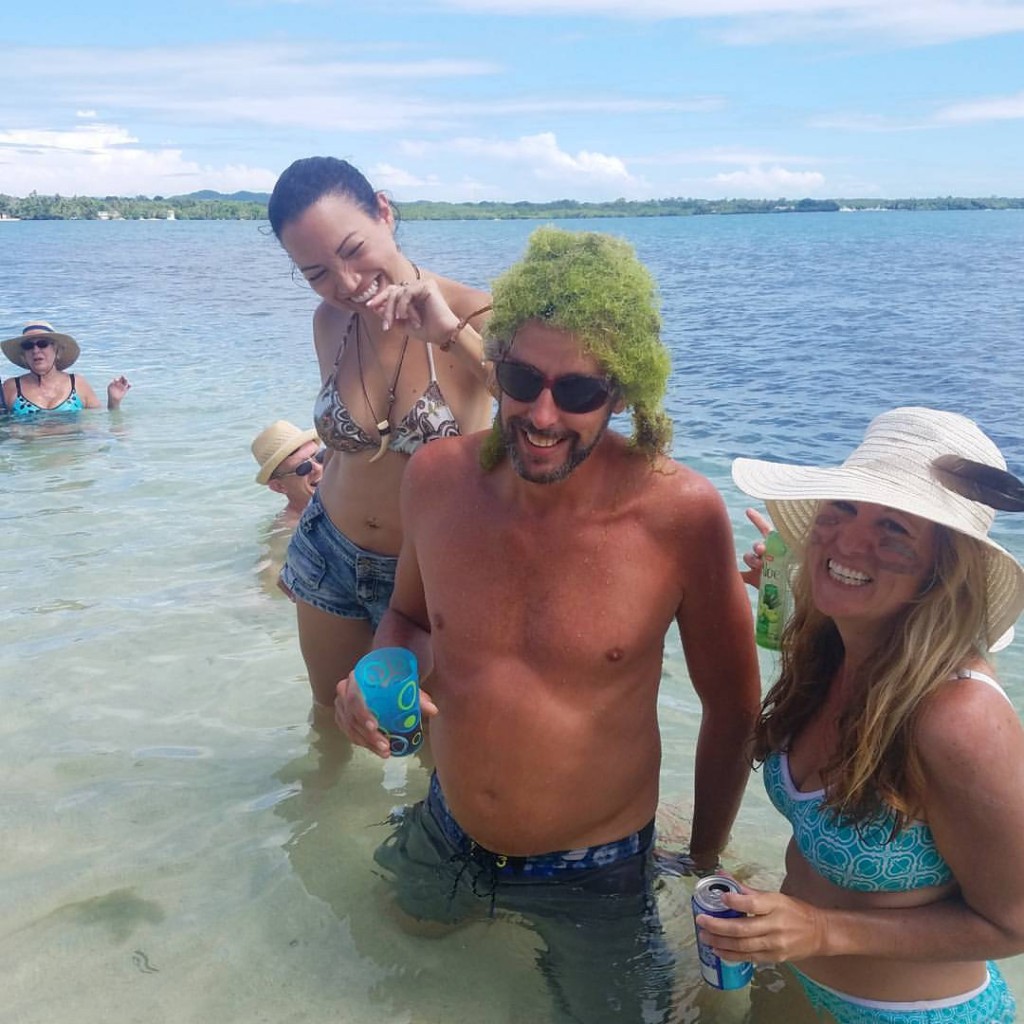 We had a spa day with mud masks and kelp hair treatments haha!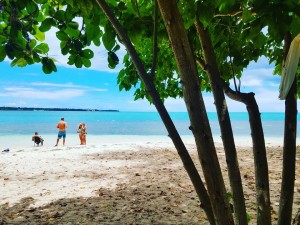 We were a little concerned about a rainout but it was a nice sunny day!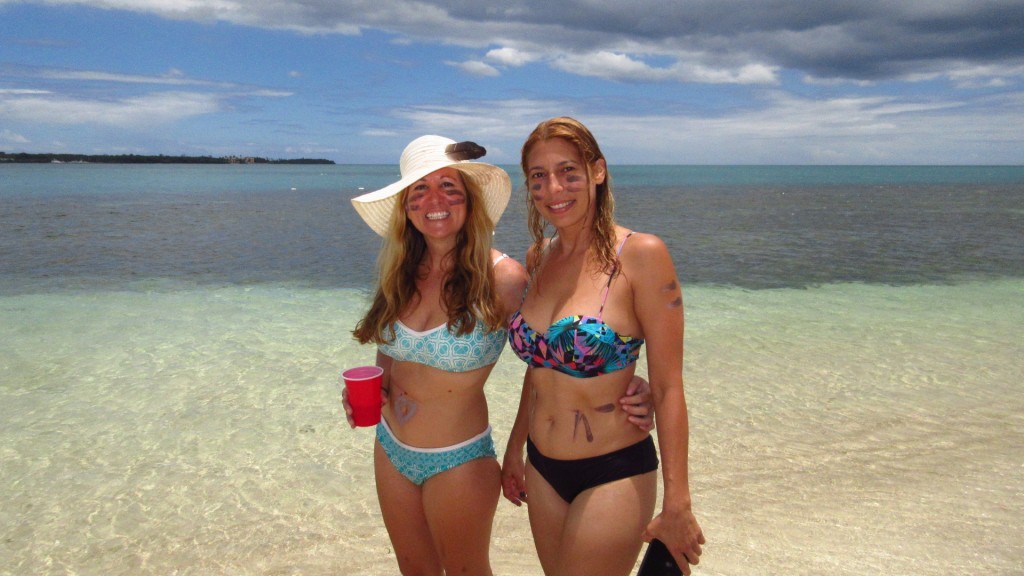 Andrea and I are painted like Tainas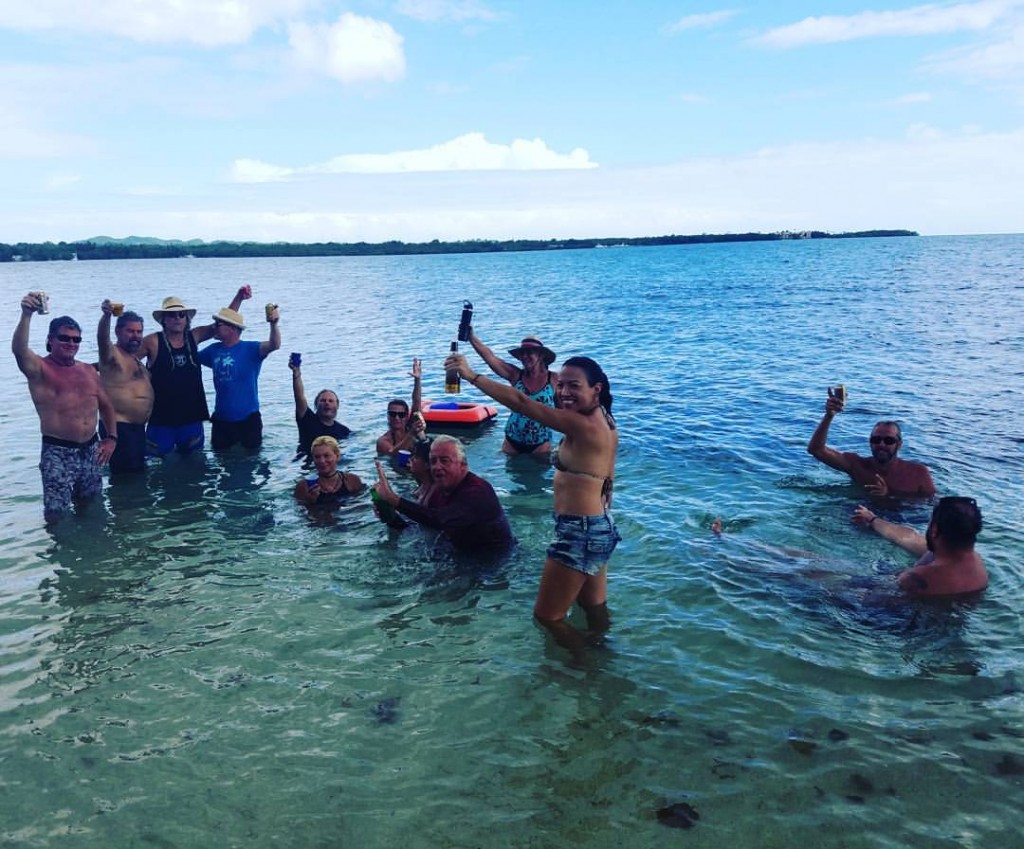 Cheers to Daisy for organizing this trip!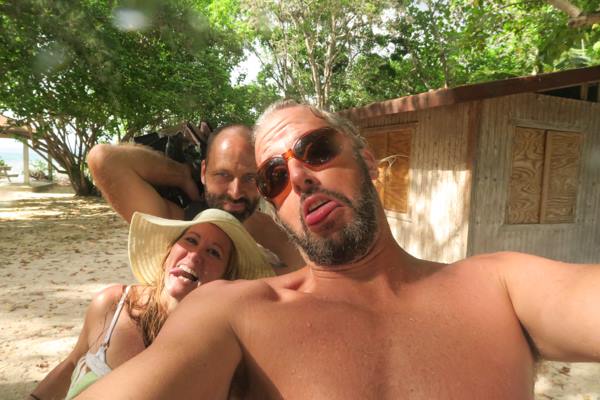 Getting goofier!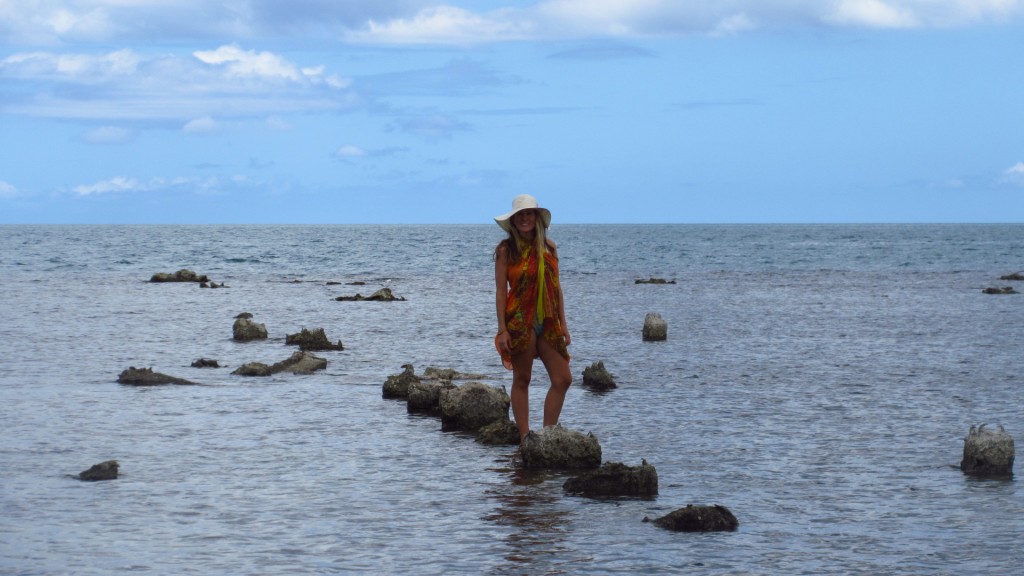 On the other side of the island with the remains of an old pier