Last night Britton and I dressed up for (early) Halloween and spent the evening with friends at Belly Hallow and then proceeded over to Crabtree Brewery which is the only local brewery in Greeley. It was a great night. I went as Minnie Mouse and Britton went as "rockstar". Bob Dylan perhaps? Or maybe Jimi Hendrix. In any case, the wig won out. His simple costume won 3rd place in the contest and won us a few gift certificates to local coffee shops in town! It was pretty cool. This year they held the Belly Hallow event at the Atlas Theater, a small venue in downtown Greeley. I thought it would be all belly dancing, but it was more of a variety show, and very creative!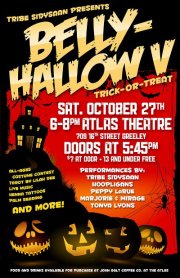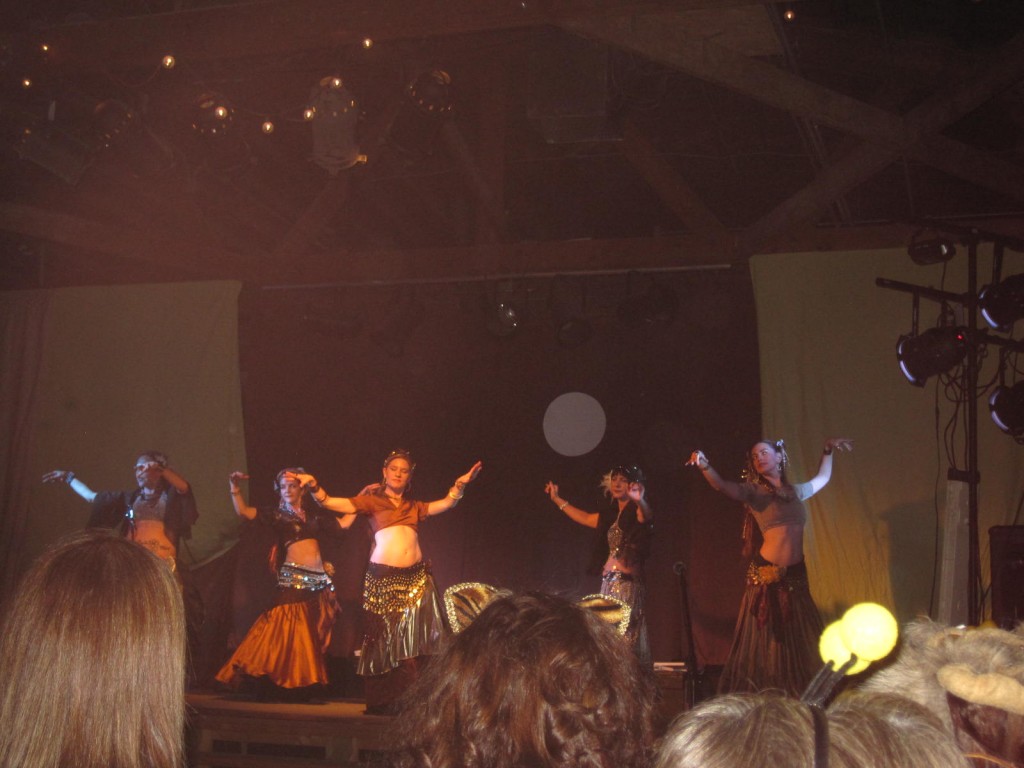 Of course there was Belly Dancing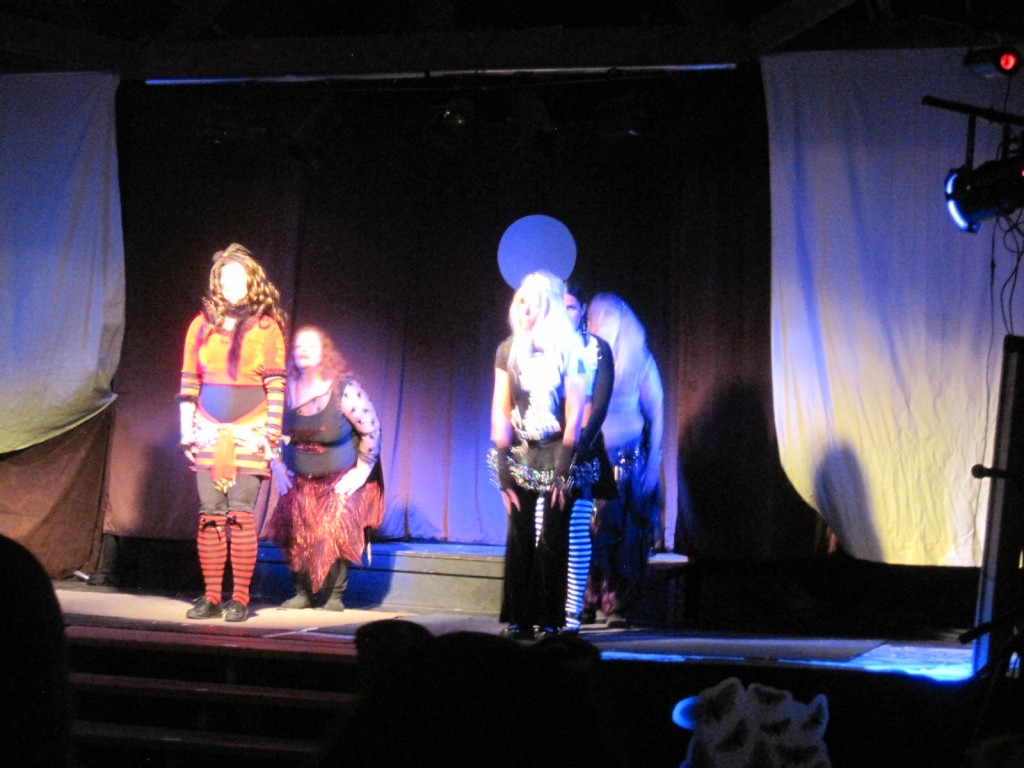 This funny one was done to the music of the Addams Family and featured friends Marjorie and Crystal (good job ladies!)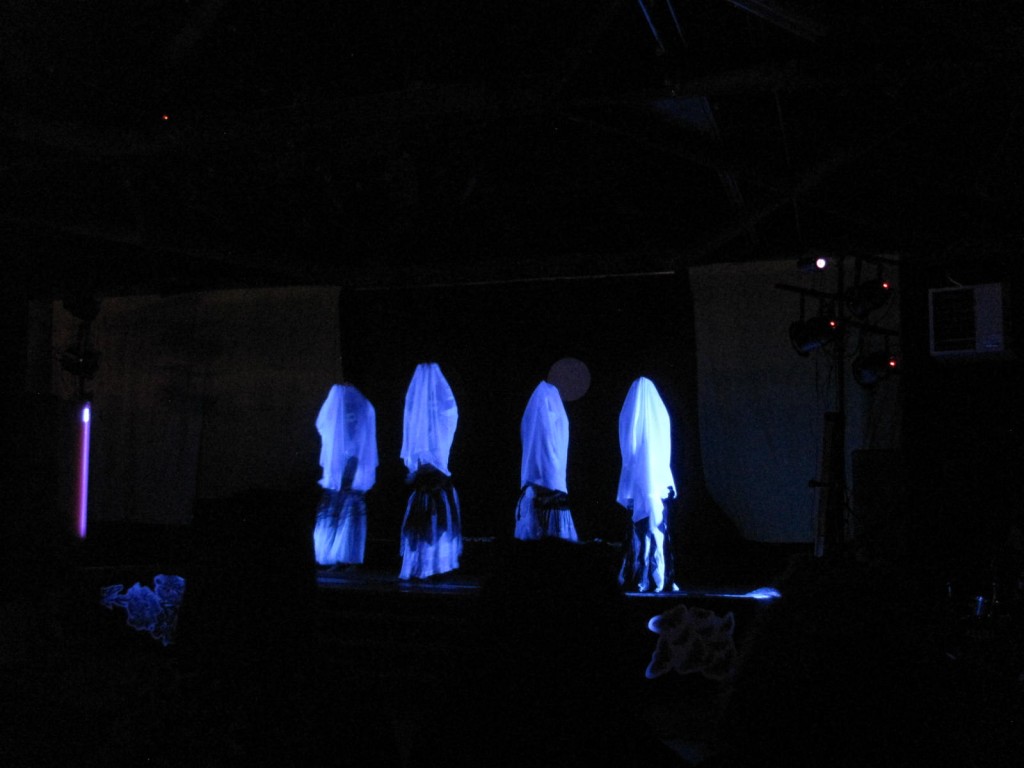 There was some creepy cool dancing as well to fit the Halloween theme


One of the awesome songs of the night (Lullaby by The Cure)



Me as Minnie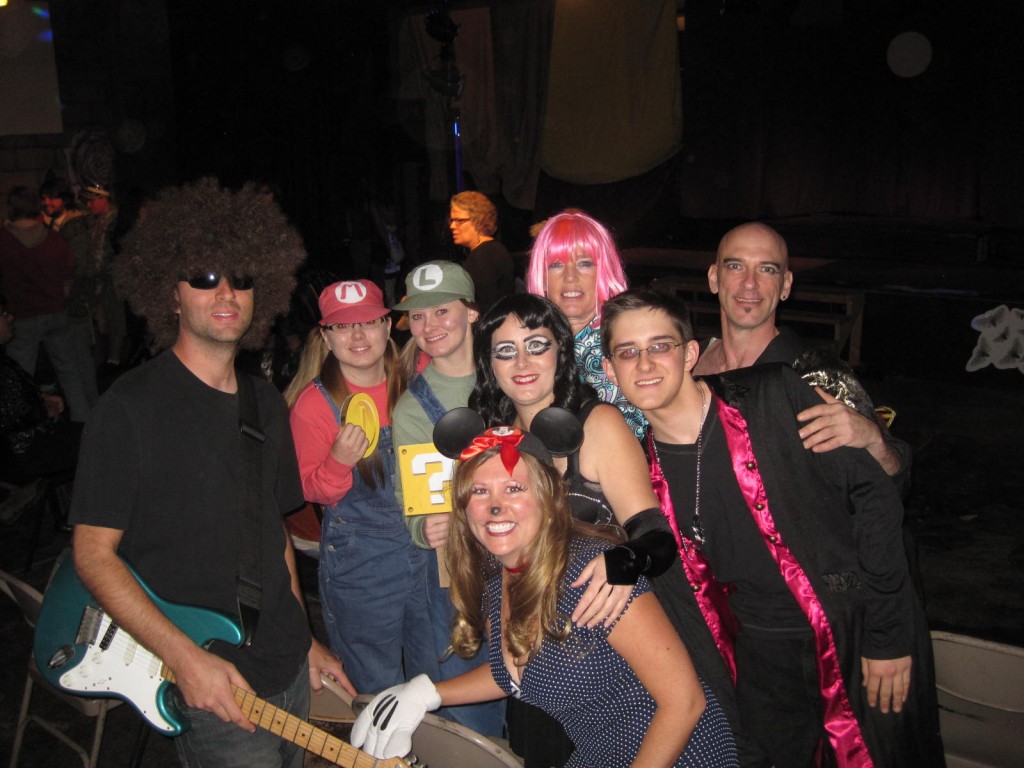 Here's the whole gang: Bob/Jimi, Mario and Luigi, Betty Page, Gogo/Hippie, Vampire, and the King of Siam (plus Minnie in front)

At Crabtree we had fun trading our wigs around -Julie took Britton's wig and transformed into Foxy Brown. It was also a celebration for Kim's birthday (Happy Birthday!)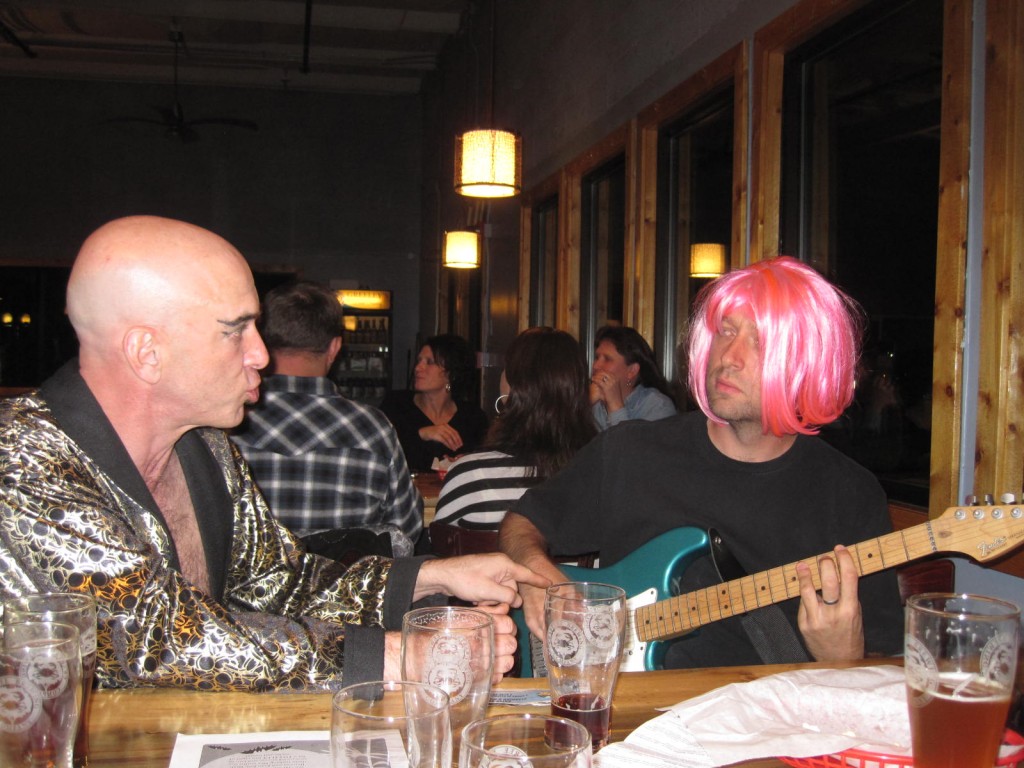 Britton turned into Kurtney Cobain (talking with King)
We had a great night out and are grateful to have such wonderful people and fun times in our lives!