Last night we went to the Spook the Plaza Zombie Crawl in Greeley. It was really fun. I talked Britton into wearing zombie make-up, but he didn't want to wear any special zombie clothes ("I died this way", he said).
For the make-up, I used mostly just regular household items like Elmer's Glue and tissues for the sores on the face. For the blood, I used honey, red food coloring and chocolate syrup (to darken it up a little). The rest was just from my own makeup supply.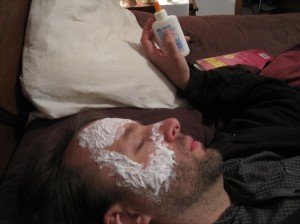 Britton staying still as I applied the zombie makeup
I think we turned out pretty good and scary! Check us out!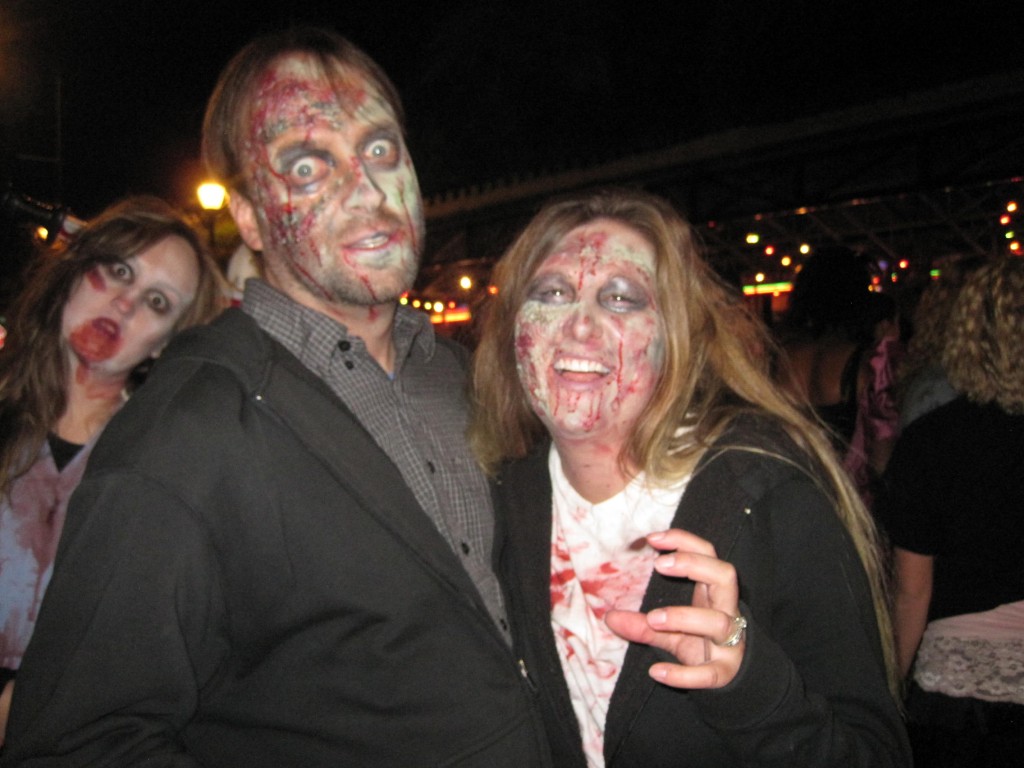 Scary Zombies Downtown Greeley
When we were ready, we went downtown Greeley to the Sky Nightclub. There we learned the beginning to the Thriller dance. Then afterward we performed it outside. We only did the beginning of it, but the dance troupe Colorado Dance Collective finished it. They closed off the street where we were dancing and a car tried to get through, instead all the zombies tried to attack it. It was pretty funny.
Afterward, Britton and I had a little snack at the Rio Grande and then watched most of "Creepshow" at Kress Theatre until Britton fell asleep. It was a fun night…of the living dead.
That is, until we had to shower to get all the sticky blood and paint off our faces…then things got really ugly!